Worst to Best: 'Peter Pan' Adaptations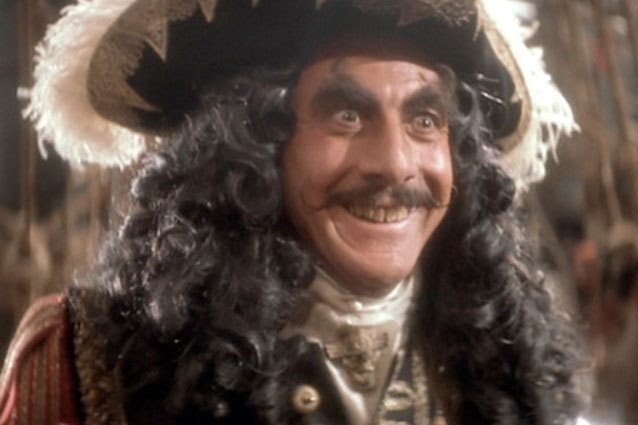 TriStar
Since the movie industry is full of adults who act like children, it makes sense that it's preoccupied with the story of the boy who never grew up. And audiences feel the same way. Animated and live-action movie history are rife with adaptations of the J.M. Barrie story. In fact, it seems we should be due another one any moment now. From the musicals we grew up with to the inevitable Johnny Depp vehicle, here are our rankings of the most famous versions.
6. The Direct-to-DVD Disney Fairies Tinker Bell Series
No longer the hair-pulling, murderously jealous fairy that we all know and love, Tink was made nice for these generic kiddie movies. What's wrong with a little darkness, Disney? No one wants your friendship-obsessed, lobotomized fairy.
5. Return to Neverland
Disney released this animated sequel set during the London blitz and featuring the adventures of Wendy's daughter Jane and Peter in 2002. It had a theatrical release that we barely remember, but did okay on DVD. It's almost entirely forgettable except for its theme song, a ridiculous cover of "Do You Believe in Magic?" by British boy band BBMak. 
Marc Forster directed Johnny Depp and Kate Winslet as Barrie and his friend and muse Sylvia Davies in this 2004 film. It's a must-watch for any Pan fan with the fair warning that you will cry all of the tears in your body.
Walt Disney, that crafty guy, made a deal with the Great Ormond Street Hospital in London to option the rights that Barrie bequeathed upon his death. The result was this 1953 film, which largely dominates the public consciousness when it comes to this story. Though the conglomerate would probably prefer that we forget that whole "What Made the Red Man Red?" part, for obvious reasons.
This live-action version was the first to feature a young boy in the title role, as, for years, the stage tradition was for Peter to be played by a woman. (Mary Martin, most famously.) The film did observe the practice of double-casting one actor as Captain Hook and George Darling; here, Jason Isaacs. Isaacs is an elegant Hook; and the previously unknown Jeremy Sumpter and Rachel Hurd-Wood have innocent but absorbing chemistry as Peter and Wendy.
1. Hook
Despite its walloping by critics, the 1991 Spielberg adaptation defined a generation of movie lovers who still throw out an occasional "Ruf-i-oooo!" when they get drunk. You have to respect pure committment to a dubious idea, and Hook has confidence in droves.