'Pulp Fiction' Is Getting An Epic Revival From Uma Thurman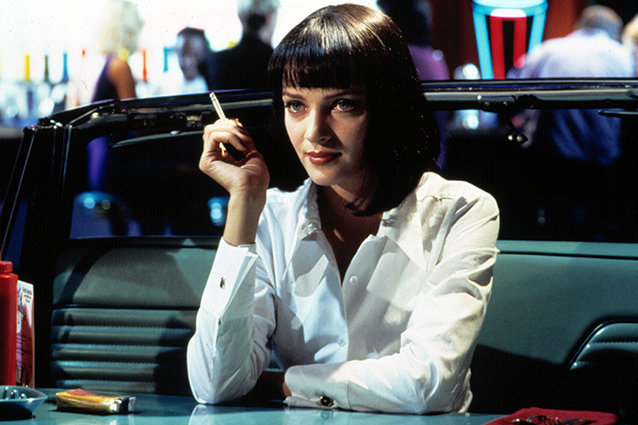 Miramax Films via Everett Collection
Pulp Fiction  fans, be warned: this news may cause you to freak out in ways that are emotionally, physically, and/or financially unhealthy for you. Take a breather before reading on.
In celebration of the film's 20th anniversary, Uma Thurman AKA Mrs. Mia Wallace is giving you and 55 of your friends a chance to screen the Quentin Tarantino classic… with her. The actress—who was nominated for an Oscar for her iconic role—is auctioning off the once-in-lifetime opportunity, which she hopes will raise funds for the charity organization Room To Grow. The winner and friends will also get Q&A time and cocktails with Thurman. 
In other words, they will likely experience one of the greatest evenings of their lives. The bid to beat right now is $8,500—if you're feeling lucky (and wealthy) you can bid at Charitybuzz.
Follow @Hollywood_com Follow @shannonmhouston