Ranking Every Movie I Saw in 2013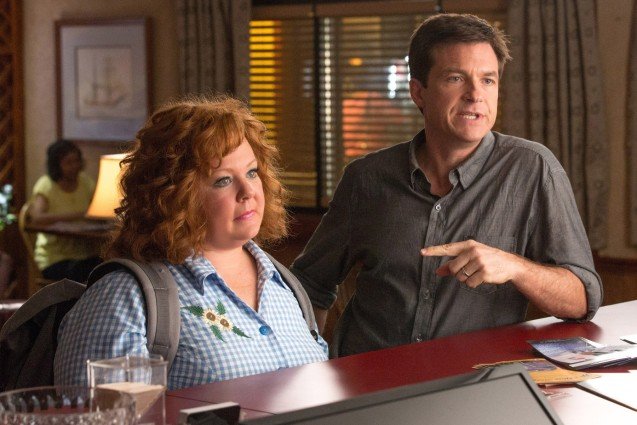 Universal via Everett Collection
Every movie I saw in 2013, ranked from worst to best:
112. IDENTITY THIEF
The first comedy movie to not make me laugh once.
111. SAVING MR. BANKS
Insulting, manipulative, dishonest, and unkind, with occasional song breaks.
110. SCARY MOVIE 5
These movies have gotten much worse since we were 13.
109. GETAWAY
INT. RACECAR. NIGHT. Ethan Hawke and Selena Gomez crash into stuff.
108. GROWN UPS 2
So much vomiting, so many homophobic jokes, so little plot.
107. I GIVE IT A YEAR
An ugly, loveless rom-com that isn't clever enough to be satire.
106. DEAD MAN DOWN
All I remember is a whole lot of dark alleyways.
105. A GLIMPSE INSIDE THE MIND OF CHARLES SWAN III
The best part is the closing credits (I'm not being flip, they're actually kind of fun).
104. MOVIE 43
Bad offensive joke after bad offensive joke after bad offensive joke…
103. WINNIE MANDELA
Desperately important story turned into a desperately dull movie.
102. TWICE BORN
No summary available due to lack of anything interesting happening in this movie.
101. R.I.P.D.
Somebody forgot to give Ryan Reynolds any jokes.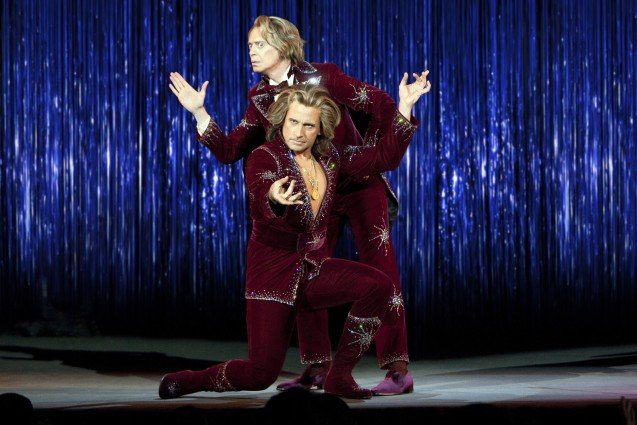 New Line Cinema via Everett Collection
100. THE INCREDIBLE BURT WONDERSTONE
This movie could have been funny if Wonderstone wasn't such a d**k.
99. ONLY GOD FORGIVES
Interesting in the moments when it's not shoving its unpleasantness down your throat.
98. MAN OF STEEL
Setup: cerebral reinvention of Superman. Payoff: mass property damage.
97. CARRIE
Beat-by-beat remake without any of the original's spirit.
96. THE TO DO LIST
Uncomfortably raunchy and mean. Thank God for Bill Hader.
95. KICK-ASS 2
More Mean Girls shtick would have benefited this weak sequel.
94. PHANTOM
I'm not sure this was actually a finished movie.
93. WRONG
Obnoxiously nonsensical, but not without its share of laughs.
92. THE SMURFS 2
Mostly cloying, but Neil Patrick Harris is incurably watchable.
91. HANSEL & GRETEL: WITCH HUNTERS 
Dumb.
90. JOBS
Boring.
89. NOW YOU SEE ME
Possibly the worst ending in a 2013 movie, but a few bits of fun along the way.
88. WE'RE THE MILLERS
[Pop culture reference]
87. RED 2
John Malkovich's facial contortions save this from total failure.
86. STAR TREK INTO DARKNESS 
It hsa a few pros, but is mostly one giant… well, you know.
85. RIDDICK
Surprisingly intriguing, when it isn't being deplorably sexist.
84. FREE BIRDS
Eh, turkeys are kinda funny.
83. PRISONERS 
Thankfully, scenes of Hugh Jackman yelling are intercut with the far superior scenes of Jake Gyllenhaal yelling.
82. WHITE REINDEER 
Any minute now, this movie is going to reveal its inner glory! Any minute now!
81. EVIL DEAD 
A better horror flick than the original! But still mostly forgettable.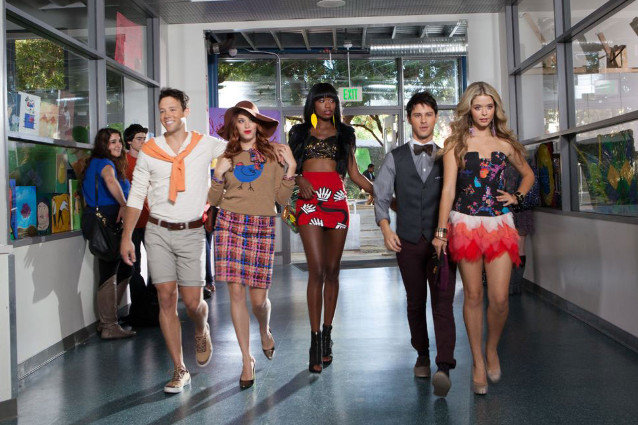 Vertical Entertainment
80. GBF
Mostly charming, undone by its "safe" and "classy" ending.
79. THE RELUCTANT FUNDAMENTALIST
It's kind of hard to get past how boring the title is.
78. DESPICABLE ME 2 
Lots of minions. People like minions, right?
77. JOHN DIES AT THE END 
Not nearly as weird as it thinks it is or wants to be.
76. 2 GUNS
Hey, wait a minute, this movie is kinda funny! … Not that funny, but kinda.
75. SOMEBODY UP THERE LIKES ME
I like to call this movie Click Offerman.
74. WHITE HOUSE DOWN
Would be more fun if we were ready to laugh about terrorism.
73. AT ANY PRICE
Boooriii— HOLY S**T WHERE THE F**K DID THAT COME FROM?!
72. BAD MILO
Not quite up to par with your expectations for the "Ken Marino has a demon in his butt" synopsis.
71. MONSTERS UNIVERSITY
Lackluster prequel, nice to look at, big band music.
70. THE MORTAL INSTRUMENTS: CITY OF BONES 
In its audacity, this silly amalgam of YA tropes can actually be a lot of fun.
69. THE CONJURING 
Fascinating subplots about the exorcism industry would be better served at the head of the film.
68. PEEPLES
There's a joke about wristwatches that I still think about.
67. SIDE EFFECTS
Soderbergh's farewell caper doesn't have as much fun as its loony plot would demand.
66. ELYSIUM
Broad and clumsy, but how wrong can you go with Bald Matt Damon?
65. OZ THE GREAT AND POWERFUL
It works with Dark Side of the Moon.
64. THE COUNSELOR
The book was better. Wait, this wasn't a book? Well it should have been.
63. IN A WORLD…
A fun, biting look at an unappreciated industry! … until it dissolves into mild genericism.
62. THE LONE RANGER 
Oh come on, you didn't love the William Tell climax?
61. THE WOLVERINE
Not always engaging, but at least it's about something.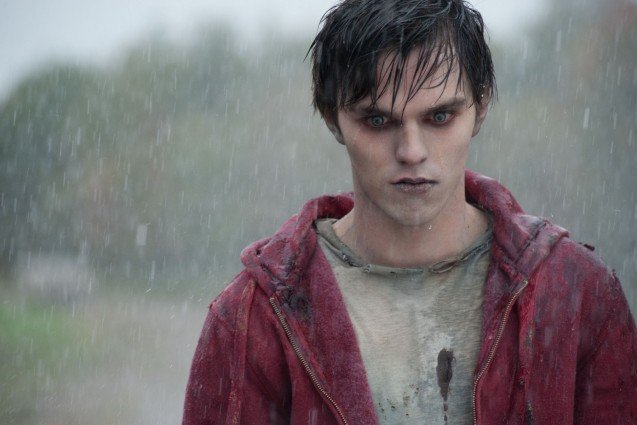 Summit Entertainment via Everett Collection
60. WARM BODIES
Not really about anything, but at least it's engaging.
59. THE BROKEN CIRCLE BREAKDOWN
Undeniably powerful, but feels like it could use a few more revisions.
58. ENDER'S GAME
Space Camp: The Movie! (Slightly less expensive than actual space camp.)
57. PACIFIC RIM
Monsters vs. robots aside, there's a riveting world constructed in the backdrop of this sci-fi epic.
56. ANCHORMAN 2: THE LEGEND CONTINUES
The battle royale does not disappoint.
55. YOU'RE NEXT
The fun, swift hook isn't nearly as interesting as the great character work that it replaces.
54. THE WAY WAY BACK
I, too, long to get life advice from a waterpark-dwelling Sam Rockwell.
53. SOME VELVET MORNING
Even if you see the twist coming, the chemistry here is impeccable.
52. THE HUNGER GAMES: CATCHING FIRE
Shut up, Peeta, I'm trying to watch all the good parts of this movie.
51. 20 FEET FROM STARDOM
A story that deserves a little more spirit and energy than it is given in this documentary.
50. DON JON
No. 50 on "Best Movies" list, No. 1 on "Best Trailers."
49. THE ROCKET
A feel-good kids' adventure substantiated by the gravities of war. Wins in both areas.
48. CRYSTAL FAIRY & THE MAGICAL CACTUS AND 2012
Beautifully shot, interestingly written, impressively acted.
47. MUD 
Yes, we all loved The Goonies, and we all loved David Wooderson, so…
46. CUTIE AND THE BOXER 
A vivid struggle that is equal parts artistically, martially, and internally based. Engrossing all the way.
45. CAPTAIN PHILLIPS 
Tom Hanks' best performance in ages in a dramatic thriller that feels real (for obvious reasons).
44. THE HOBBIT: THE DESOLATION OF SMAUG 
As a Legend of Zelda fan, this movie's world awakened something in me.
43. FRUITVALE STATION
This character story is at odds with its out-universe goal, but Michael B. Jordan is unforgettable.
42. BEFORE MIDNIGHT
I'm still not sure how I feel about that ending, but it was good to catch up wit Jesse and Celine.
41. DARK TOUCH
Everything that Carrie could have been. A shocking fantasy about human pains.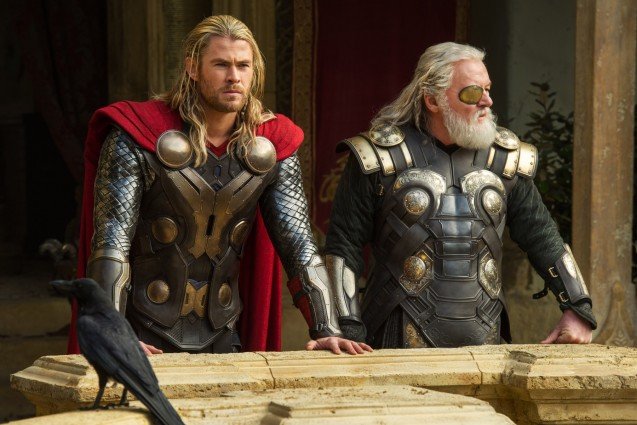 Walt Disney Co via Everett Collection
40. THOR: THE DARK WORLD
More Chris O'Dowd.
39. BLUE IS THE WARMEST COLOR
Intellectually stimulating, but doesn't hit all its emotional marks.
38. THE WORLD'S END
I've been saying "Gooey Wooey Egg Man" for months.
37. THE GREAT GATSBY
Lights! Music! Pizzazz! Moxy! The bee's knees! The cat's pajamas!
36. ENOUGH SAID
Best TV drama's male lead + best TV comedy's female lead = quite a charming romantic dramedy.
35. SIGHTSEERS
Well, this is rather amusi— HOLY S**T WHERE THE F**K DID THAT COME FROM?!
34. THE PLACE BEYOND THE PINES
Not sure if the "three stories" approach makes for the most powerful character work, but it's an enchanting ride.
33. THE WE AND THE I 
A bus full of inner-city high school kids turns into a magical kingdom thanks to Gondry's dreamy edge.
32. NEWLYWEEDS
A love triangle with marijuana as the third party. Weighty, but never overly so, and funny throughout.
31. GRAVITY
. . .
30. PRINCE AVALANCHE 
Heh heh, look at Paul Rudd's mustache.
29. THE WOLF OF WALL STREET 
Yes, we all loved the 'ludes scene. Very, very much.
28. ALL IS LOST
Robert Redford, you still got that same oomph. You too, ocean.
27. SAVING LINCOLN 
The weirdest, goofiest, funniest biopic about Abraham Lincoln ever.
26. THE KINGS OF SUMMER 
Kids run away, live in the woods, grow up, make jokes. Always a charming endeavor.
25. AMERICAN HUSTLE 
Little more than a cartoon, but an emotionally explosive and riotous one at that.
24. THE HEAT 
Melissa McCarthy insisting on stepping out of a moving car earns a full five minutes of laughter alone.
23. DRINKING BUDDIES
Never dips too low on the emotional spectrum, but stays real and fresh in the face of the rom-com genre.
22. UPSTREAM COLOR
A difficult, confusing, harrowing thinker.
21. STOKER 
Somehow both effectively haunting and deliciously fun.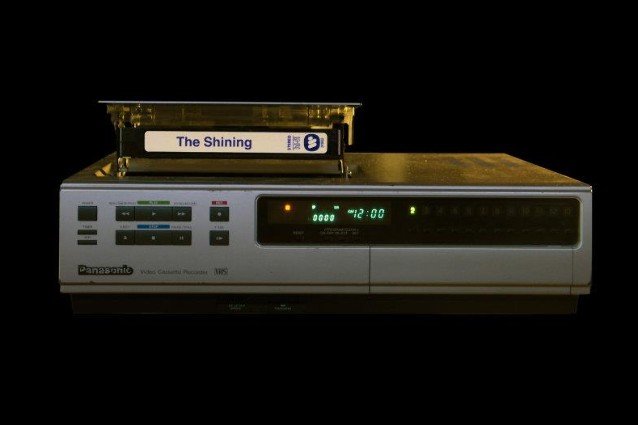 Room 237: the movie/Facebook
20. ROOM 237 
Less a doting tribute to The Shining or Kubrick than it is to movie-lovers and their bottomless well of theories.
19. BLUE JASMINE 
Each party fires on all cylinders in Woody Allen's Streetcar gem, Sally Hawkins especially.
18. S#X ACTS
The sadness of this story of our youth's desperate obsession with and reliance on sex is its authenticity.
17. IRON MAN 3 
The first true action comedy in Marvel's line of films shows how much fun superhero movies can really be.
16. ESCAPE FROM TOMORROW 
Take notes, John Dies at the End. THIS is one weird f**king movie.
15. NEBRASKA 
Father vs. son, past vs. present, dreams vs. reality. Everything here is touching, funny, and inviting.
14. PAIN & GAIN 
Michael Bay talks a long, hard look in the mirror with this biting send-up of everything his other movies represent.
13. THIS IS THE END
Far more interesting and insightful than it will get credit for being, This Is the End uses a literal apocalypse and no dearth of d**k jokes to deconstruct tenets of friendship and social politics.
12. THE ACT OF KILLING 
While this documentary would benefit from restructuring, the power of its message (especially its final few monents, not to mention the "anonymous"-heavy credits) is painfully resonant.
11. FROZEN
Offering the magic and whimsy you'll remember from time-honored Disney classics, but so much more in the way of its message, Frozen might very well be the most magnificent and meaningful animated feature yet to spring from Walt's legacy.
10. COMPUTER CHESS
It doesn't have much to say about the human condition (beyond maybe highlighting our propensity for arrogance and self-directed delusion). It doesn't tell a story that'll stick with you for very long. But Computer Chess reigns supreme as, far and away, the funniest movie of 2013.
9. SPRING BREAKERS 
A dark, wicked, wholly upsetting reflection of the toxic direction in which we might be headed. And James Franco gives a tour-de-force of a performance with his demonic scoutmaster Alien.
8. IT'S A DISASTER 
An intelligent, meticulously directed farce about group politics and conflicting personal philosophies, executed to near perfection thanks to the rhythmic participation of a more than capable cast. 
7. 12 YEARS A SLAVE
An unprecedented masterpiece that sings the traumas not only of Solomon Northrup, a free man captured and sold into slavery, but in his fellow sufferers as well. For my money, the true anchor of the story is in Lupita Nyong'o's Patsey, whose suffering is unlike anything we've seen managed on the big screen in years.
6. HER 
With so much to say about such tremendous topics, Her manages to still dive so deep into the heart of its story: the pangs of love in the wake of the inevitable fallibilities of romantic relationships. Joaquin Phoenix and Scarlett Johansson alike give dynamic performances, and Spike Jonze mystifies us with his strange, cold, all-too-familiar world.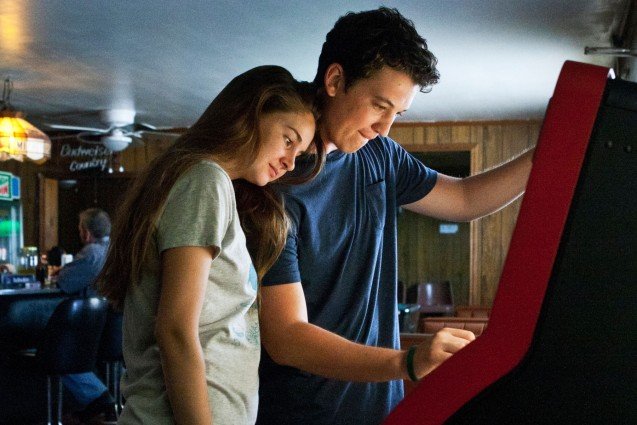 A24 via Everett Collection
5. THE SPECTACULAR NOW
This is one of those movies you try to convince yourself to inch out of your top 10, or five, for fear of being seen as juvenile. ButThe Spectacular Now hits such genuine notes with Miles Teller's Sutter, climaxing at a moment where you'll recognize an angst so true to life and so criminally absent from most movies about the journey toward self-love.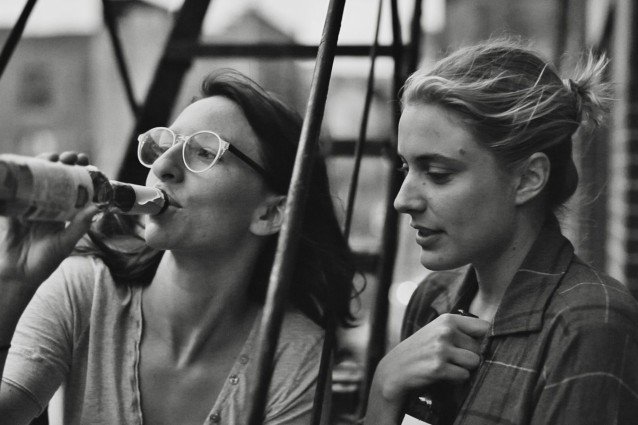 IFC Films
4. FRANCES HA 
Months and months after my first encounter with it, this deceptively simple film sticks in my head, reminding me that its every artful beat is riddled with emotional weight and ironic humor alike. Greta Gerwig and director Noah Baumbach give us the a New York movie to rival Annie Hall, zooming in and out of the perspective of the young women and men who occupy, and drown within, today's version of the biggest, most stupefying city in the world.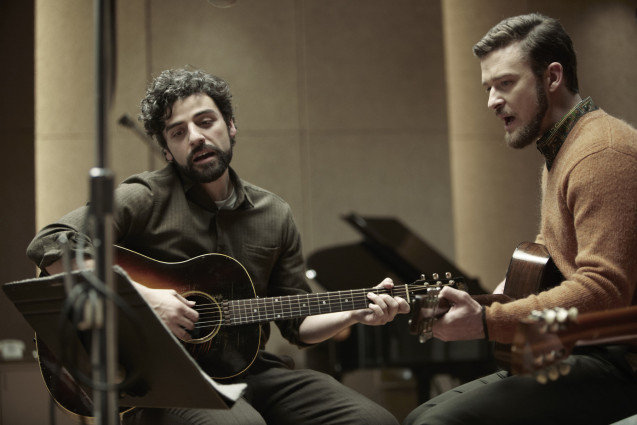 CBS Films
3. INSIDE LLEWYN DAVIS
Sadness, coldness, loneliness, failure… such wonderful things when handled by filmmakers like the Coen Brothers. Padding this antithesis of triumph with some of the most beautiful, somber music you'll hear all year, Inside Llewyn Davis makes us fall in love all over again with the very idea of the artistic struggle.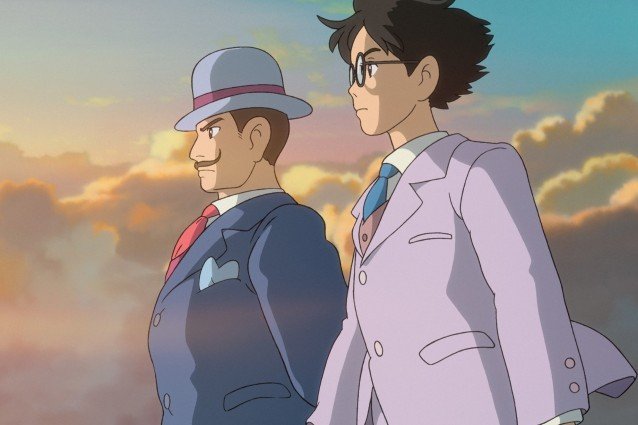 Touchstone Pictures via Everett Collection
2. THE WIND RISES
Hayao Miyazaki's final movie doesn't pass judgment on its hero, a man so devoted to his work (building weapons) that he neglects his wife, sister, and friends. It doesn't endorse these choices either. Instead, it hones in on the passions of its hero/antihero, challenging us to sympathize with a fellow whose only desire is to do his job while we lament his sacrifices. More even than Gravity does the frequently airborne animated picture induce dizzy spells as we connect with the conglomerate of colorful, intriguing characters in this grim but dainty biography.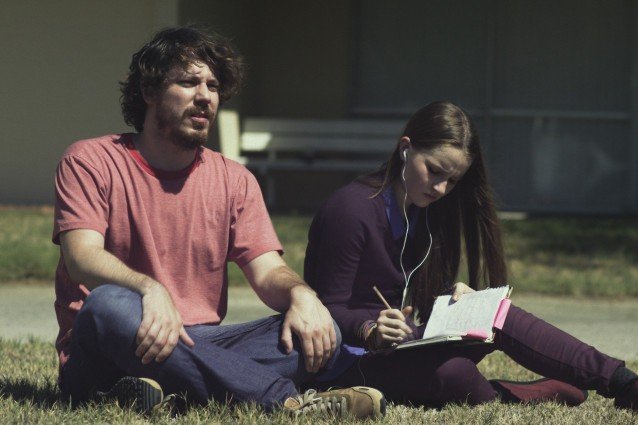 Cinedigm via Everett Collection
1. SHORT TERM 12 
There are so few flaws to highlight in The Wind Rises, Inside Llewyn Davis, Frances Ha, and the other entries on this top 10 list. What separates Short Term 12 is not a complete lack of error, but in an umatched spirit for the telling of its story. The movie wants us to feel the pains of counselor Grace (Brie Larson) and the disavantaged children for whom she cares, highlighting abused Jayden (Kaitlyn Dever) and orphan Marcus (Keith Stanfield). It also wants us to feel the hope that it brings to these characters in their plight to overcome the hands they have been dealt. Every emotion in this movie carries through with such force. For those of us who know any of these trials personally, they ring tremendously true. For others, they work to invite you into this sad but hopeful world. We've been gifted with a ton of exemplary cinematic works this year, but nothing sticks with me more than this tearful, heartrending masterpiece.