Ranking the Films of Wes Anderson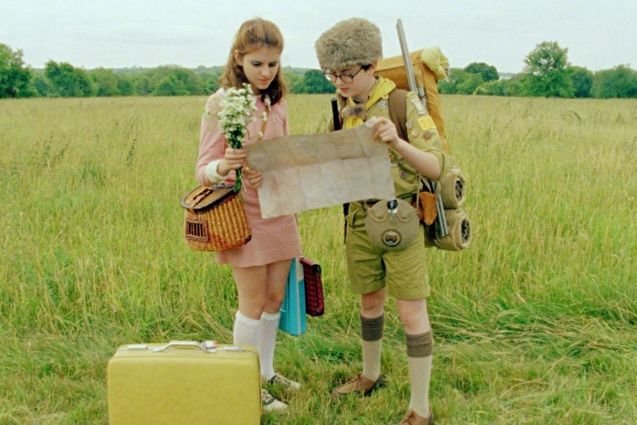 Focus Features via Everett Collection
With the release of The Grand Budapest Hotel approaching, it's an appropriate time to look back at Wes Anderson's filmography and rank his contributions to the cinematic medium. An extremely eccentric and divisive filmmaker, Anderson is an uninhibited auteur. Those who love his work admire his quirky sensibility and meticulously designed compositions, and those who loathe his work find his films too precious and pretentious. I'm somewhere in the middle, and it usually depends on the particular project. Below are Anderson's films ranked from best to worst. Where do you think The Grand Budapest Hotel will fit when it hits theaters on March 7?
1. Moonrise Kingdom (2012)
This whimsical love story is Anderson's greatest achievement. Like other Anderson films, Moonrise Kingdom contains marvelous set pieces and beautiful camerawork, but it's arguably the only one that makes a case for the preciousness so many people despise. This is a film about children, after all, and Anderson understands exactly how it feels to be young and misunderstood.
2. The Life Aquatic with Steve Zissou (2004)
The most Andersonesque film of Anderson's career, The Life Aquatic with Steve Zissou is full of the usual flourishes. It's completely strange, but Bill Murray anchors the film with a deadpan performance for the ages. How can you not love the Sigur Rós scene?
3. Bottle Rocket (1996)
Anderson's debut feature is a wildly funny caper that reinvigorates the heist movie and introduces the world to Anderson, Owen Wison, and Luke Wilson. Martin Scorsese rightfully named Bottle Rocket one of the best films of the 1990s.
4. The Royal Tenenbaums (2001)
The Royal Tenenbaums is Anderson's most popular film, with a stellar cast, perfect soundtrack, and a melancholy story of a fractured family. It doesn't quite work as a comedy, but it's a poignant, powerful drama.
5. Rushmore (1998)
This quirky coming-of-age comedy is a defining film of the 1990s and one of the hallmarks of the independent film movement. Bill Murray is terrific and Jason Schwartzman gives a typically off-kilter performance, but it doesn't hold up to Anderson's more recent work.
6. Fantastic Mr. Fox (2010)
The voices of Meryl Streep and George Clooney couldn't save Anderson's first and only foray into animation. Some fans and critics love it, but it's too odd and quirky for its own good, and the animation doesn't help.
7. The Darjeeling Limited (2007)
While Fantastic Mr. Fox can be admired for its boldness, The Darjeeling Limited is a mere rehash of better Anderson films. With the exception of an excellent opening scene, this is the only film where Anderson seems to be slumming it.