Reality Show-Inspired 'One Chance' Adds Four British Thespians — EXCLUSIVE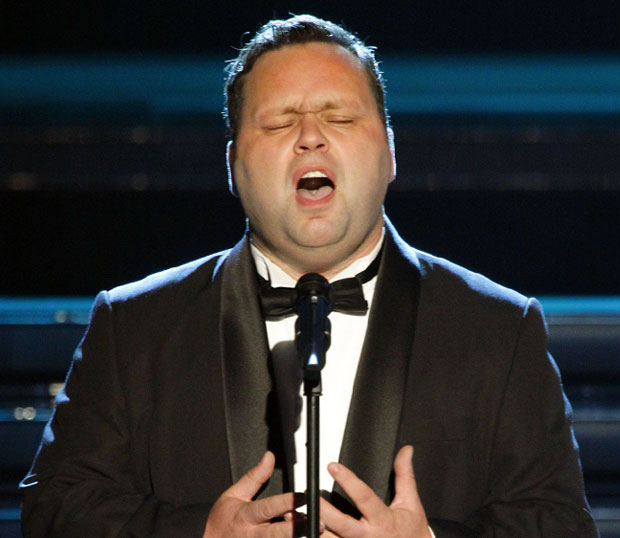 The idea of bringing a singing show contestant's life to screen may conjure up horrible memories of From Justin to Kelly, but based the talent lined up for One Chance, the story of Britain's Got Talent breakout Paul Potts, reality TV may be a deeper well of drama than one might think. Speaking to Hollywood.com in an interview for his new movie Hope Springs (which hits theaters August 8), director David Frankel revealed his approach to turning the story of a mobile-phone-store-manager-turned-opera-singer to life, along with new casting that solidify the project as one to watch.
"I don't know if all the deals are set, but I can tell you that it's Julie Walters, Colm Meany, Mackenzie Crook and a lovely young actress who actually worked [with Meryl Streep]," says Frankel. "Well, they didn't work together because she actually played the young Maggie Thatcher in the Iron Lady. Alexandra Roach. I have a text [from Meryl]: 'Hire her!'"
The quartet join James Corden, set to take on the role of Potts. The actor most recently won the Tony for Best Leading Actor in a Play for his role in One Man, Two Guvnors.
"He can sing. I don't know if he can sing opera," says Frankel. "I don't know exactly how we're going to do the singing yet, we're still working on it. It's just a great Billy Elliot/Fully Monty-ish little British movie that will really surprise people by in its universal appeal."
Potts wowed Britain's Got Talent audiences in 2007 with a performance Puccini's famed aria "Nessun dorma." News of the tear-jerker rendition quickly went viral — to date, a video of his stirring number has been viewed 97.7 million times. Spinning that bite-sized drama into something longer and interesting may be Frankel's biggest task for Once Chance. "That challenge is the Apollo 13 challenge. It's the 'how' of it. Enjoying the journey with him. Really, what we're familiar in the YouTube clip is the last three minutes of the movie. It's everything up to that point."
Frankel is heading to Europe this week to begin pre-production on the film, with a potential for a 2013 release.
Watch the original clip from Britain's Got Talent below and check back this week for our full interview with director David Frankel.
Follow Matt Patches on Twitter @misterpatches
[Photo Credit: WENN.com]
More:
James Corden Is Paul Potts: A Visual Comparison
'Hope Springs': Meryl Streep & Tommy Lee Jones Get Sex Tips from Steve Carell — TRAILER