Really Bad Movies: 'Freddy Got Fingered'
Ever watch a horrifically bad movie, only to find yourself re-watching it over and over and over again? Of course opinions will always vary (Jack and Jill is just plain awful), but some bad movies strike just the right balance of over-the-top cheesiness, with extreme guilty pleasure watchability. Tom Green's 2001 gross-out comedy Freddy Got Fingered, is one such flick.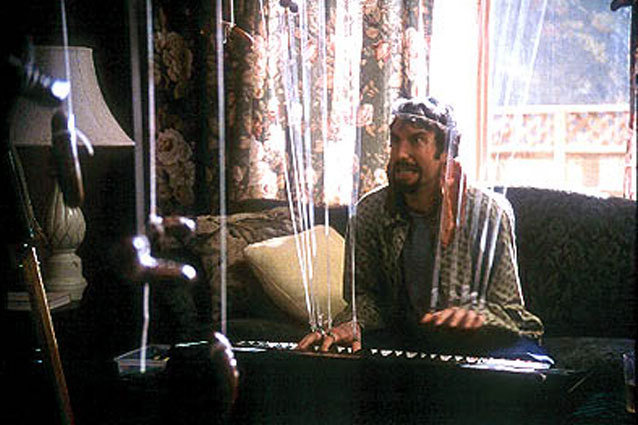 20th Century Fox
Worst. Movie. Ever.
It may be hard to fathom now, but Tom Green was a fairly big star back in the late '90s. He had a hit show on MTV, as well as a moderately successful novelty song, sufficiently titled "The Bum Bum Song," that somehow rose to become the top video on Total Request Live. Then came Freddy Got Fingered, a surreal comedy with a lot of potty humor and not too much of story. The film was decimated by critics – scoring a whopping 11% on Rotten Tomatoes – and is now considered one of the worst movies ever made.
Daddy, Would You Like Some Sausage?
If you've seen the movie, you know what I'm talking about. Basically, Green's character ties several sausage links to his fingers and plays the piano, all the while chanting that bizarre phrase. I could never really figure out the reasoning behind this incredibly strange scene, all I know is that it always brings a smile to my face.
Rip Torn Stole the Show
About the only part of the movie that made even the slightest bit of sense was Rip Torn's character, an angry, foul-mouthed father with a penchant for profanity. One can only wonder if Torn even read the script beforehand. I'm guessing not.
Freddy  Lives On
Although Green's career never fully recovered, Freddy Got Fingered  has been rediscovered by an entirely new generation of fans, thanks to DVD. It has since become a profitable cult hit, if you can believe that. In fact, a Director's Cut was released in 2011 to commemorate the film's 10-year anniversary.
More:
'The Monuments Men' Assemble!
'Neighbors' Shows a Different Side of Rogen and Efron
Jared Harris Joins 'The Man from U.N.C.L.E.'
---
From Our Partners:


40 Most Revealing See-Through Red Carpet Looks (Vh1)


15 Stars Share Secrets of their Sex Lives (Celebuzz)