Picking Sides in the Roberto Orci Vs. Alex Kurtzman Split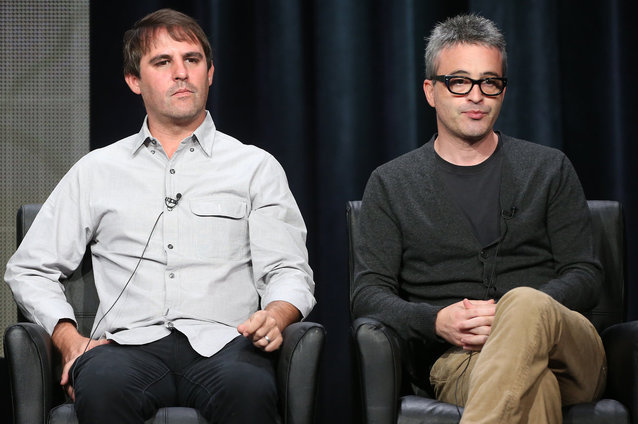 Frederick M. Brown/Getty Images 
If you've seen a blockbuster action film in the last decade, chances are it was either produced or written by Roberto Orci and Alex Kurtzman, the pair behind franchises like Transformers, The Amazing Spider Man and the Star Trek reboot. The duo have been working side by side since the late nineties, but according to The Playlist, they're now looking to go solo and are pursuing independent film projects, although they will continue to run their television ventures together. Whenever a partnership comes to an end, people are inevitably forced to take sides, and that's exactly the task that the movie-going community is faced with right now. But how will the Internet possibly choose between two people they hold responsible for ruining franchises and inflicting mediocre action films on the world?
Allow us to settle that dispute for you by breaking down everything you need to know to pick a side in the great Orci Vs. Kurtzman conflict:
Roberto Orci 
Born in Mexico City 
Went to UT Austin
Married to Sleepy Hollow producer Melissa Blake
Stepbrother-in-law is Superman Returns star Brandon Routh
Writing a TV movie for Jon Favreau and a "Latino James Bond" series for Alfred Molina 
Looking to make his directorial debut with Star Trek 3, though Paramount seems hesitant to give him the job
Screenwriter for Star Trek 3 (Sorry, Trekkies)
Attacked Star Trek fans who were upset with Star Trek: Into Darkness in a curse-filled rant
Has yet to answer any of the questions that Cowboys & Aliens leaves hanging about its plot 
Alex Kurtzman 
Born in Los Angeles
Went to Wesleyan University 
Married to Samantha Counter, who, though probably very nice, hasn't produced anything as cool as Sleepy Hollow
Has a half-sister he didn't meet until age 30, which inspired him to write People Like Us
Made his directorial debut with People Like Us 
Also directed an episode of Alias 
Has already been tapped to direct the Spider Man spin off Venom 
Will co-write Venom alongside Orci 
Still has not provided answers to the many questions Cowboys & Aliens raises about its plot
Now all you need to do is pick which one you feel is the lesser of two evils.