7 Romantic Comedies That Are Based On Real-Life Love
A lot of our favorite romantic comedies are completely made up. However, there are some that have a real-life love story behind them. While Allie and Noah's notebook might be the stuff of fiction, there are some rom-com out there that prove that despite it all, love is very real. Here are 7 romantic comedies that are based on true love.
Many movies depict the real life of Presidents. And yet, not many tend to focus on their romantic relationships. Southside With You depicts the first date between Michelle Obama and Barack Obama during the summer 1989. Watch the trailer for the film here.
2. Fever Pitch
Jimmy Fallon and Drew Barrymore star in this adorable rom-com about a woman in love with a Red Sox fanatic. The film is actually based on Nick Hornby's essay, "Fever Pitch" where he wrote about one of his former relationships. In the film the sport was changed from soccer to baseball.
This comedy is based on the real-life experiences of Steven Jay Russell, a Texas con man. He stole million of dollars posing as a pilot, attorney, and doctor. When he finally went to prison, he fell in love with a fellow prisoner.
In It Could Happen To You, Nicolas Cage stars as a cop who promises to share his lottery ticket with a waitress. In real life, a cop named, Robert Cunningham gave Phyllis Penzo half of his lottery prize as tip. In the movie, the two characters also end up falling in love.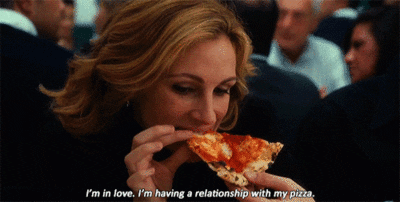 In Eat Pray Love, Julia Roberts plays a woman who goes traveling around the world after her divorce. The movie was based on an autobiographical book written by Elizabeth Gilbert. She fell in love and married a man she met on her trip. However, Gilbert recently announced the two are splitting up.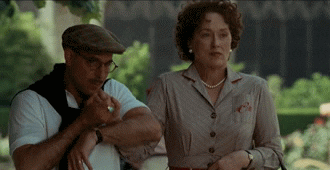 The movie shows a blogger named Julie Powell going through the challenge of making 200 of Julia Child's recipes. The film shows her life and relationship with her husband along with Julia Child's own struggles in the culinary world. The movie was based on Powell's autobiographical book about her experience.
7. Mike and Dave Need Wedding Dates

Real-life brothers are Mike and Dave Stangle 's Craigslist post about their need for respectable dates to take to Hawaii went viral. After getting all the attention, they also got a book and movie deal for their story. The movie pretty much takes the premise and runs with it by having the brothers conned by some badass ladies who just wanted a free trip. Although the brothers went on many dates with potential women; the conning didn't happen.