Slasher Flicks: Is It Cooler to Die With Your Clique?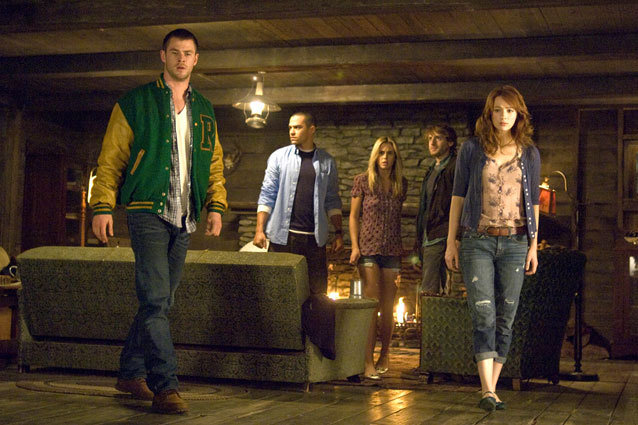 Lionsgate
Teens travel in packs. Every fool knows that. In fact, all of us like to be surrounded by our buds. It takes the sting off down time, and makes everything cooler. Except getting slashed by a psycho. Then a posse is no help at all. Sometimes they even make it worse.
All deference to the You're Alone And Somebody's In The House With You genre, we can't seem to get enough of teens getting killed in packs. And there's more than a little box office proof of it: Halloween, Friday the 13th, A Nightmare on Elm Street and multiple Screams, for starters. Is it simply scarier, thinking there's safety in numbers and finding it isn't so? Or do we just like to see our teens separated from the herd, like gazelles?
Or is it a form of cultural revenge for pubescent pecking orders, like throwing a jock up against the lockers for a change or shaving a cheerleader's head? That's how I see it.
So Nerds, unite. And throw a mini-festival for you and your art school pals, where teens get picked off from the crowd.
More:
The Cabin in the Woods
Friday the 13th
Halloween
---
From Our Partners:


40 Most Revealing See-Through Red Carpet Looks (Vh1)


15 Stars Share Secrets of their Sex Lives (Celebuzz)