Scarlett Johansson Will Play a Thing in Spike Jonze's 'Her'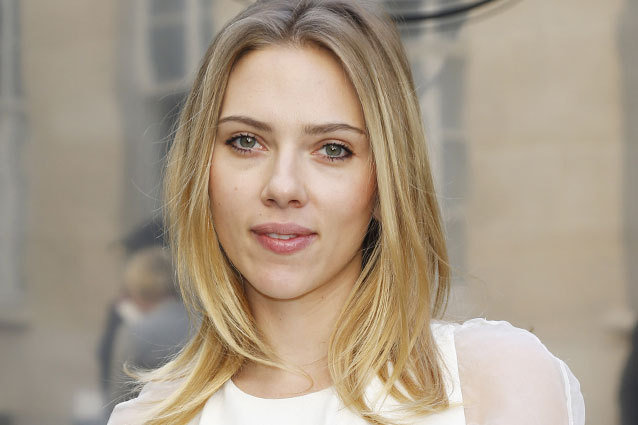 As a feature director, Spike Jonze is three for three: Being John Malkovich, Adaptation, and Where the Wild Things Are — celebrations of art and existential punches to the gut that only make us wish he'd get in the big screen game more often. His next venture is Her, a very Spike Jonzian story about a man who develops a relationship with his high-level operating system. Yes, an inanimate object, serving presumably as a pseudo-sentient catalyst for the main character's psychological unravelings. So naturally, they're going to need one of the biggest stars in the world to take that role. Not the psychologically unraveling man. The object. The thing. The it.
So bring in Scarlett Johansson! The Marvel mainstay, Woody Allen wonder, other Boleyn girl, buyer of zoos, and loser of translations. While certain studios would fork over heaps of cash to secure only the physical likeness of Johansson for their productions, Jonze is using only the actress' voice for his offbeat project, allowing an interesting opportunity for the duly talented performer.
Director Jonze explains to Vulture that the role had formerly been assigned to Samantha Morton, but was realized in post-production to warrant a different direction. Thus, the recasting of Johansson, who had been associated with the project already as a separate character. Working alongside Amy Adams, Joaquin Phoenix, Olivia Wilde, and Rooney Mara, Johansson is hardly the only big name in the feature. She's just the only one that we probably won't recognize by face.
But hey, Jonze really made-down Cusack and Cameron in Being John Malkovich, so who knows?
Follow Michael Arbeiter on Twitter @MichaelArbeiter | Follow hollywood.com on Twitter @hollywood_com
More:
Scarlett Johansson Sues French Publisher
Benicio Del Toro Hints Scarlett Johansson Elevator Romp Took Place
Why Scarlett Johansson's New Girl Band Is A Big Deal
---
From Our Partners


Stars Pose Naked for 'Allure' (Celebuzz)


Which Game of Thrones Actor Looks Least Like His Character? (Vulture)