Scoot McNairy Is the Best Thing to Happen to the DC Universe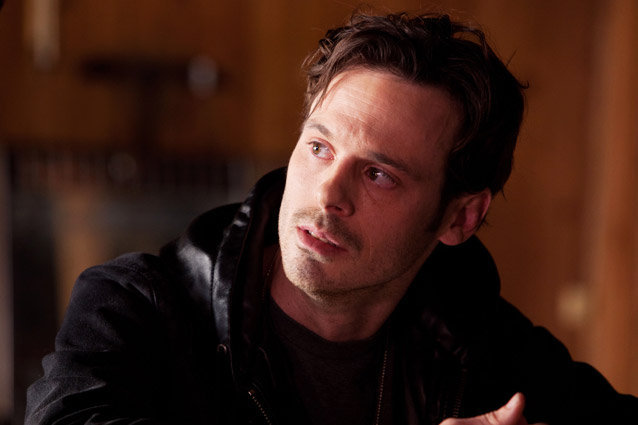 Weinstein Company via Everett Collection
In what might be the first bit of Batman V Superman: Dawn of Justice casting news that won't send fans into a tailspin, DC and Warner Bros. are reportedly adding Scoot McNairy to the cast of the upcoming blockbuster. However, though Deadline revealed the news, the character that McNairy will be playing is being kept securely under wraps, along with whether or not his role is a Zack Snyder original or if he's someone comic book fans are already familiar with. Since he's joined the cast this late into production, it seems unlikely that McNairy's character will play a large role in Dawn of Justice, but we have to imagine (considering his cult acclaim) it will be one of thematic sigificance. All of this leads us to believe that even though McNairy might not have a lot of screen time in this film, he's most likely going to play a larger role in one of the other films that the studio has lined up. In other words, his Batman V Superman cameo might be the inception of McNairy's role as a member of the Justice League.
Since DC has the Justice League film slated for release immediately afterwards, it would be a good way to introduce fans to McNairy without throwing him immediately into a major superhero role. Many fans seem to be speculating that he will bring The Flash to the big screen, which is most likely due to his appearance and previous roles, as well as to the fact that DC hasn't revealed whether they plan to recast Ryan Reynolds as the Green Lantern… but of course they won't.
Casting McNairy as The Flash – or any major superhero, for that matter – would be a change of pace for Warner Bros' DC series, a company that has thus far stuck to actors who are already household names for this film, between Ben Affleck, Jesse Eisenberg, and Jeremy Irons. Even Gal Gadot and Henry Cavill, who were unknowns when they were chosen to help fill out the Justice League, are blockbuster stalwarts (Gadot broke through to the mainstream in the Fast and Furious movies, while Cavill had roles in everything from Immortals to Red Riding Hood). McNairy, by contrast, is a character actor, one who is well-respected amongst critics and cinephiles, but not particularly well-known by the average moviegoer.
McNairy brings something of an edge to a cast that is already packed with A-List actors and respected talents. Affleck might have more awards, by McNairy is far more "hip"; he's still an underground celebrity, which appeals to a different kind of audience than his co-stars might. It's an avant-garde choice for DC, a step away from the standard big-name approach that they've been taking recently to turn an acclaimed indie actor into a major superhero. In fact, it seems much more like the kind of casting decision that Marvel would make. This is their equivalent of casting Robert Downey Jr. as Iron Man or Mark Ruffalo as The Hulk. Or just about anybody in Guardians of the Galaxy.
If McNairy does join the cast, it would be the closest that DC has gotten to following in Marvel's footsteps. It doesn't matter how quickly you can churn out blockbusters, or how much money they make, or even how heavily intertwined your universe is if you don't have the right actors on board to inhabit the heroes. Sometimes, that means casting the best actor you can find instead of the most famous or the best looking one. McNairy would be a step in the right direction for DC in terms of building a solid cinematic universe, and depending on how fans respond to his character, it could be the model that the studio should follow when casting other roles. McNairy would give them a talented, well-liked actor with plenty of indie cred who could probably play any role they asked him to, and it would definitely benefit DC to have someone like that on their roster.
And it would benefit the rest of the world to finally see McNairy become a household name, rather than just "that guy who was in that thing."