SDCC 2011: Fox Unveils Its Geek-Centric Slate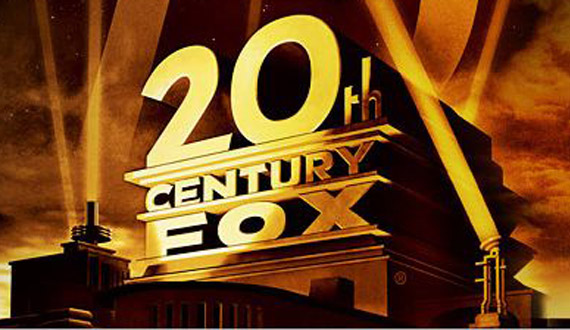 20th Century Fox basically makes movies specifically for the Comic-Con crowd. They're big. They're nerdy. And today they gave us a sneak preview of what's to come. And considering at the past few Cons they wowed us with previews of Avatar, X2, and X-Men Origins: Wolverine, this year appears to be no exception.
Here's what went down at the panel:
Damon Lindelof moderated a discussion with a great series of guests including Charlize Theron, who appeared to support Prometheus (which Lindelof co-wrote), the Ridley Scott-directed quasi-Alien-prequel which turned out to be more of a prequel to the 1979 sci-fi staple than originally believed. The footage presentation was as much a behind the scenes look at the production as a sizzle reel, but from what we saw I can tell you that the aesthetic, tone and claustrophobic feel of Alien is definitely present. Highlights included a look at Theron doing naked pushups (this is a PG-13 flick people, no actual nudity was shown) and brief glimpses at most of the core cast including Michael Fassbender (who was shedding a tear in a brief scene, what for we have no idea), Idris Elba (who's here to support Ghost Rider: Spirit of Vengeance as well) and Noomi Rapace.
The coolest thing of all was when Mr. Scott himself chimed in via satellite feed along with Rapace; both on set in a remote area of Iceland. Scott said that the massive ensemble in this picture is among the best he's ever worked with and that he's never felt that his absence from the sci-fi genre was intentional. Instead he says that he was busy exploring other genres for the past 28 years. However, what enticed him to return was the major questions proposed in the original Alien that were never answered in the sequels. In 2012, after more than 30 years, we may finally have some clarity.
Moving right along, we next saw lengthy footage from Andrew Niccol's In Time (formerly called Now and before that Im.mortal), which stars Justin Timberlake and Amanda Seyfried. The film is set in an alternate future wherein time has replaced money as currency and people are born with bio-clocks that expire after their 26th year. Individuals therefore work and steal to gain more in order to survive. The footage was basically an extended trailer that fully explored the characters and touched upon the setting, which is mostly contemporary; surprising for an ambitious sci-fi flick. However, Niccol had a direct answer to the question of why that is: "The poor die and the rich don't live," he said, adding, "This last invention is the death of all other invention." Human progress has slowed as the average citizen perishes at my age. And that sucks.
I'm happy to say that the film looks like an action packed chase picture with lots of good looking people to ogle over, including Olivia Wilde, Alex Pettyfer and many more. Justin Timberlake and Amanda Seyfried were on hand to comment on the production as well. Timberlake was mostly vocal, and it was easy to tell that he was excited to get into the world of action on film since he's been largely relegated to comedies thus far. He traded quibs with Lindelof for some great comic relief and showed exactly why he was born to be a star.
Finally, Fox brought forth the Rise of the Planet of the Apes with director Rupert Wyatt and Andy Serkis in the house. The first clip shown had African rebels playing around with machine guns and an ape. Guy gives the ape a gun. Ape starts shooting. Awesome. After that Wyatt dished on the complex visual design of the film, which incorporated performance capture tech with large scale CG and practical effect. The result looks to be one of the coolest event films of the summer. Serkis gave further insight into the performance capture practice, making sure everyone in attendance appreciated the fact that it is a tool, not a genre of film. He added that even though there was plenty of CG in the film, practical sets made the movie making experience much easier.
Bonus info: Serkis gave a brief update on the Hobbit, in which he reprises his iconic role as Gollum. Turns out he's become so experienced on Peter Jackson's set he's now actually directing second unit on the film! He's shot for about 60 days and let us know that he's done with performing on the picture, but has a whopping 200 left. Now that's an event!