SDCC 2011: Preview the Best of the Final Two Days!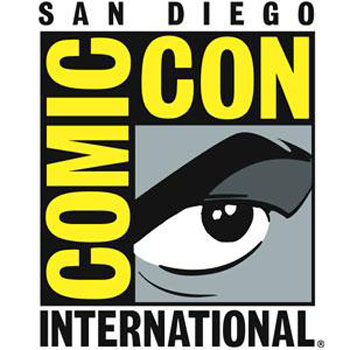 Make sure to check out Part 1 of our San Diego Comic-Con Preview!
The weekend's here, which means only two more days of the Con left to go!
Saturday, July 23 – Comic-Con Day 3: The Search for Spock
Saturday T.V. begins with some spy geekery…
NBC's Chuck has enjoyed a constant stay of execution and its due to a devoted cult following that is sure to be coming to the "Chuck Screening and Q&A" at Ballroom 20 at 10AM. Co–creator, Chris Fedak, along with stars Zachary Levi, Yvonne Strahovski, Josh Gomez, Adam Baldwin, and more will be on hand in celebration of the show's fandom and final season.
This is not a Land of the Lost remake…
After a brief delay to make sure the effects looked right, Fox and Steven Spielberg's Terra Nova, is here and being previewed at Comic-Con! Brought to you by the creator of the hugely underrated The 4400, executive producer Rene Echevarria, comes exclusive footage of the series that is sure to captivate sci–fans and dinosaur lovers everywhere.
V for Twixt? Oliver Twixt? Mr. Coppola comes to Comic-Con…
Many moviegoers, comic book fans and non, consider The Godfather, and The Godfather II, amongst some of the greatest movies ever made. While director Francis Ford Coppola has been off shooting small indies for the last few years, but now he's teaming up with Val Kilmer and Elle Fanning for Twixt, a film written and directed by the beloved auteur. It's not based on a comic book, but Coppola's new film will be in Hall H at 11:45AM to hopefully generate a ton of heat for its late 2011 release.
Cyclopes, Drunk Robots, and the Planet Express
For having faith in a show thought long cancelled. Futurama has been back for a year now, and the cult fave will be at Ballroom 20 at 12:15 to preview footage from the Futurama Japanese Anime and a preview of the this summer's season. Along for the panel are Matt Groening and David X. Cohen (Futurama's creators), as well as stars Billy West (Fry), Katey Sagal (Leela), and John DiMaggion (Bender).
Yellow Fever at ComiCon…
Holy crow, The Simpsons has been officially been on television for a generation. Can anyone remember a world without them? Heck, the pure notion of such a thing is profoundly odd. What on Earth did people watch on Sundays pre–1989? Fans can go to Ballroom 20 at 1PM to help Matt Groening, Al Jean, Mike Anderson, and Tom Gammill for a celebratory panel and Q&A session, as the show gets ready for its 23rd season and 500th episode.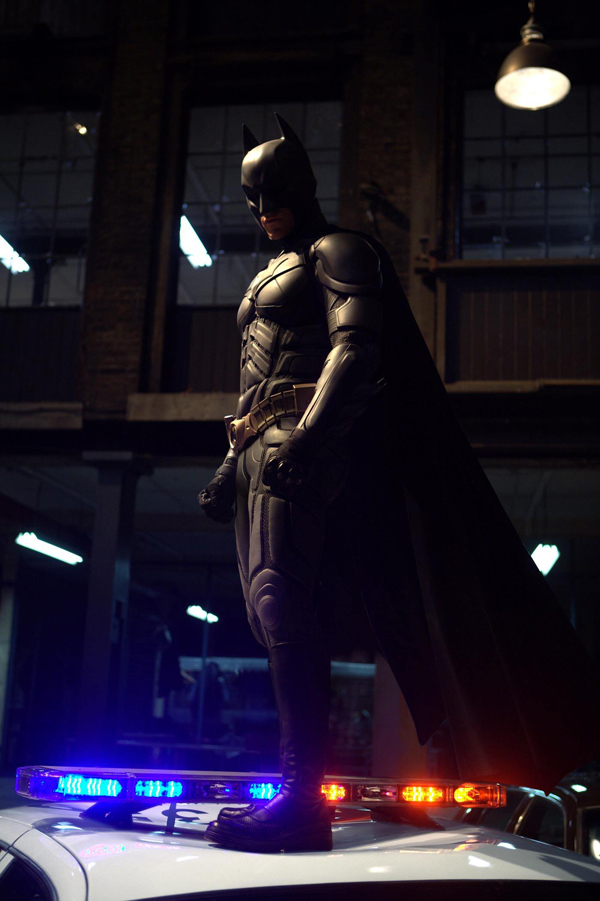 Batman and his bad girls…
What fun-filled day at Comic-Con would be complete without a Batman-centric panel? At 1PM in room 26AB will be a philosophical and psychological discussion "Psychology of the Dark Knight: How Trauma Formed the Batman and Why He's Got a Thing for Bad Girls," which features psychologist Travis Langley (Henderson State), Robin Rosenberg (Psychology of Superheroes), Michael Uslan, and Catwoman herself, Lee Meriwether, all dissecting the realism of Batman's never-ending war on crime; as well as his attraction to women like Selina Kyle and Pamela Isley.
JMS, the hardest working writer in Comicdom…
He's the creator of Babylon 5, and the comic book saga, Rising Stars. He's written for Superman, Spider-Man,and Silver Surfer, as well as contributed to the scripts for Thor, and the upcoming World War Z. There might not be anything on this planet that J. Michael Straczynski can't put a new and exciting spin on, and he's bringing that unique vision to Room 7AB at 2PM to discuss what its liking writing for so many genres and mediums, and put the "Spotlight" on himself and his future.
Mayor Adam West…
"Family Guy" voice actors, Alex Borstein (Lois), and Seth Green (Chris) and the esteemed Adam West will be giving Ballroom 20 a sneak peek at season 10 and the upcoming episode, "Stewie Goes for a Drive," at 2PM. Sorry, no Seth MacFarlane announced as of this writing, but MacFarlane's sister Rachel, along with Scott Grimes, and Wendy Schaal will be in the room at 2:35 to present a preview the new season of their show, American Dad.
The studios were bound to mine old folk tales for new films sooner or later…
As evidenced by the recent Little Red Riding Hood, Hollywood is now tapping into many of our childhood favorites and twisting them into dark fairy tales to make a new genre (which for the record, Todd MacFarlane already started with his "Twisted World of Oz" toys, but I digress). Hall H at 3:30 is where Universal Studios will be showing off some scenes of their upcoming twisted tale, Snow White and the Huntsmen, starring Charlize Theron, Kristen Stewart, and Chris Hemsworth, who will all be on hand to discuss the flick. Here's hoping they cast Kenny Baker as Doc.
Speaking of Folk Tales, NBC is joining that bandwagon as well…
Fans might need to check their drawers for this one, because the geektastic tri–fecta of creative minds from Buffy, Angel, and The X–Files are reimagining the world of Grimms' fairy tales in NBC's newest series, Grimm. The  twist on the folk tales is an exciting one, as a homicide detective learns that he is a descendent of a group of hunters called Grimms, who are tasked with protecting the world from the supernatural creatures that lived in the fairy tales. If that sounds interesting , then get to Room 6A at 4:15PM for the "Grimm Pilot Screening and Q&A," with the producers and cast.
Comicdom's most prolific artist since Jack Kirby…
Creating WildC.A.T.S. as well as helping to re–envision the Dark Knight and the Man of Steel, among many other accomplishments in comic books is something to be amazed by, and make no mistake–Jim Lee's artwork is nothing short of amazing. In 6DE at 4:30 "DC Focus: Jim Lee," brings the most in demand artist in the industry, now a co–publisher of DC Entertainment, to showcase his new looks for some of the World's Greatest Superheroes. Then, join Lee Sunday at 3 in 28DE to see how the master himself works in "Drawing with Jim Lee."
So wait, Peter now never existed?!…
Fans of Fringe are still reeling and scratching their noggins from the wildest twist in the series' history, and that's a hard feat to pull off considering this show is about alternate Earths who are at war with one another because a scientist lost his son to an illness in 1985 and then kidnapped the alternate version of that son in what became a successful attempt to save him from the same fate but caused dangerous rips within the fabric of reality. Phew — lot going on, no? Trust me that sentence makes perfect sense to fans of the show, who will no doubt pack Ballroom 20 at 4:30PM to hang out with series stars, Lance Reddick, Jasika Nicole, John Noble, and Anna Torv to preview the third season DVD and the upcoming season. Hopefully we'll get some clue as to what happened to Peter (played by Joshua Jackson), who is still on the show, despite seemingly no longer existing.
Yes, he IS supposed to be here today…
Almost twenty years ago, Kevin Smith became a household name in fanboy circles. The creator of the ViewAskewniverse, as well as writer of the excellent "Daredevil: Guardian Devil" and "Green Arrow: Quiver" comic books is coming to Comic-Con for his annual "Early Evening with Kevin Smith," at 5:45 in Hall H, where the director will bring his usual anything goes Q&A to the Con. Nothing will be off–limits here, and trust me get to this one early if you want a seat.
Debunking all kinds of hokum since 2003…
Adam Savage, Jamie Hyneman, and the rest of their team have worlds of fun at their job – being Mythbusters! The group will be at Room 6BCF at 7:45 for their annual Saturday panel, discussing what myths are being trounced in the show's tenth season.
Now's your chance to catch some of the panels you missed…
I'm sure you spent a great deal of time agonizing over which panels to go see and which panels had to fall by the wayside of your schedule. Let's face it; no one can see it all at Comic-Con. But that's why at 8PM in Room 25ABC will be a three–hour marathon of all of the best panels from Hall H and Ballroom 20!
Sookies everywhere, along with Fetts, Elves, and Robots of all universes…
True Blood is definitely an obsession of many a TV junkie, and Comic-Con is giving the fans of the show a vampire-inspired Masquerade Ball. So get your Merlotte outfits, Fett suits, and white Rogue hair streaks on and head to Ballroom 20, 5AB, or 6A, for the whole fangbangin' party, starting at 8:30 and judged by writer/artists, Phil and Kaja Foglio.
!