Seven Essential Sidney Lumet Films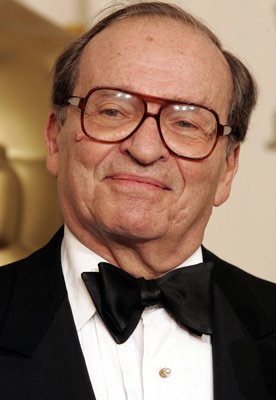 While studying film and media in college, I enrolled in a course called "New York in Film and Television." The curriculum focused on works of entertainment that are either set in or are about the Big Apple, and in most cases the movies we screened applied to both. We viewed films as wide ranging as MGM's classic musical On The Town and the Oscar winning staple West Wide Story as well as gangster pics like Robert De Niro's A Bronx Tale and crime thrillers like The French Connection, all of which depict The City That Never Sleeps in contrasting fashion.
There wasn't much required reading, but the one book that my professor assigned was called Street Smart and it described and analyzed the characteristics of the "New York" of the four major filmmakers most closely associated with the city: Martin Scorsese, Spike Lee, Woody Allen and the late, great Sidney Lumet. Each of these auteurs offered their own eclectic taste of New York City to their audiences, from the raw and racially-charged Brooklyn as seen in Lee's Do The Right Thing and Crooklyn to Allen's quirky and charming Manhattan from films like Annie Hall and…Manhattan. Off all of these directors, the one I was least familiar with was Lumet; ironic since he had been around way before the others had made their mark on the movie industry. As I dug deeper into his filmography, I realized that his films may have most realistically depicted the New York that I knew and the residents which I interacted with on a daily basis.
That makes Lumet an important figure in the history of cinema (as do his five Oscar nominations) and his passing, which occurred on Saturday afternoon, is a major loss for Hollywood and movie buffs alike. Since you, too, may not know just how incredible his work is, I present seven essential Lumet films that you ought to view this week in honor of one of Hollywood's true renegades.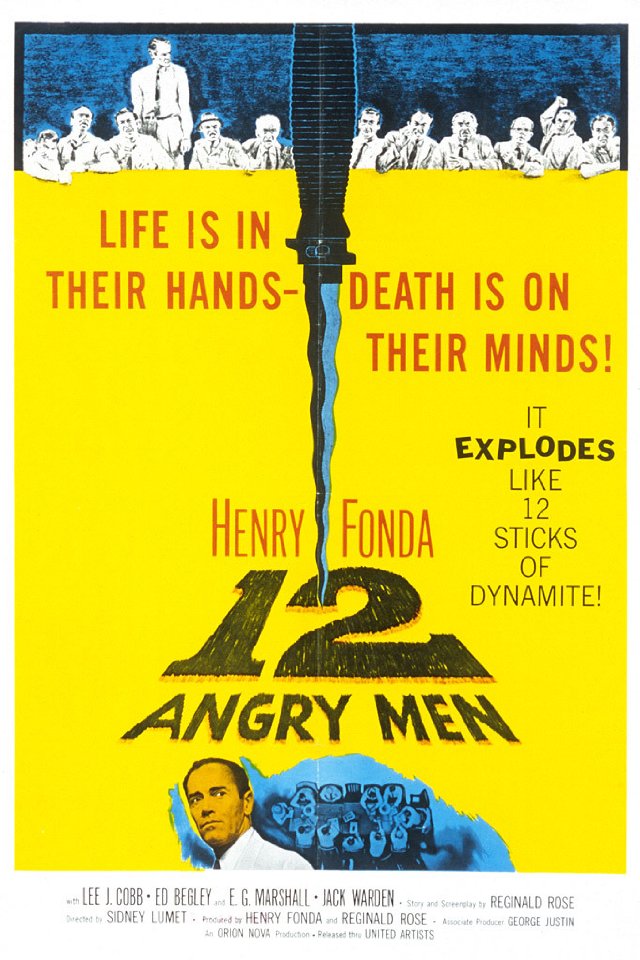 12 Angry Men (1957)
Pre-dating the American Civil Right Movement by a few years, this unprecedented courtroom drama opened a national discussion about the state of society and the legal system in the USA. 12 Angry Men is about a jury charged with the seemingly simple task of finding a young Hispanic man guilty of murder; simple because there's an orgy of evidence validating that conclusion, but things only appear to be so cut and dry. Thanks to a sole juror (played by the great Henry Fonda), the case is deliberated for hours inside a stifling environment where the tension and temperature run high. Lumet brilliantly exposes the prejudices of the all white jury members while simultaneously developing each character, which makes the explosive climax that much more riveting. A timeless tale of tolerance, the movie will be shown in film school's for years to come as its message is as topical today as it was in '57 and the execution is a work of genius.
Serpico (1973)
Films about police corruption are a dime-a-dozen these days, but it wasn't always that way. Cops were classically portrayed as stoic and righteous up until the 1970s, when a new class of filmmakers began to uncover the greed and immorality of public office through their art. In between shooting The Godfather and its sequel, Al Pacino teamed with the already established Lumet (he had made some 17 films in between 12 Angry Men and this) to tell the true-story of Frank Serpico, an undercover NYPD officer who attempted to expose the truth about the criminal activities that his colleagues were taking part in only to be almost-literally stabbed in the back by these crooked cops. Together, Lumet and Pacino created a conflicted character that struggled with the ramifications of his noble actions, but Lumet must solely be credited with helping create a sub-genre of thrillers that is incredibly prevalent and successful in 21st century cinema, from 16 Blocks to Pride and Glory to The Departed.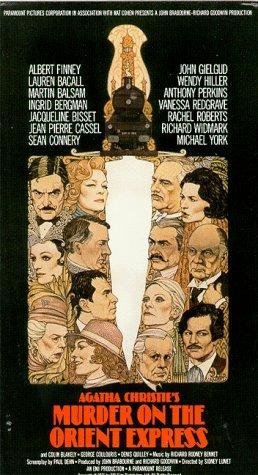 Murder On The Orient Express (1974)
Lumet directed Ingrid Bergman to her 3rd and final Academy Award in this taut thriller about an English detective investigating a murder aboard a transcontinental train. He assembled a magnificent cast, including Albert Finney, Bergman, Sean Connery, Vanessa Redgrave, Michael York and Lauren Bacall to weave a web of intrigue that connects to the case at hand in almost unfathomable ways. The motion picture can almost be compared to a TV procedural, though its open-ended and slightly unsatisfying conclusion is far from a broadcast standard. Technical beauty aside, Lumet's greatest achievement in this film was, perhaps, resisting the Hollywood ending.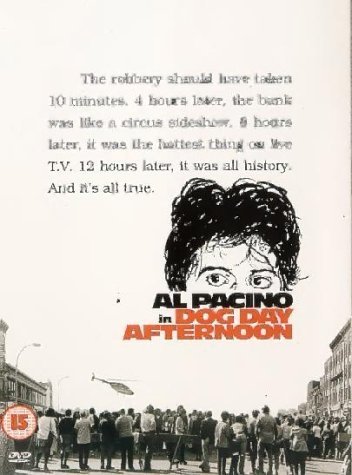 Dog Day Afternoon (1975)
Once again teaming up with Al Pacino, Lumet took on another true story set in New York following his detour on the Orient Express. This unlikely crime story tells of Sonny and Sal, two dead-beats who turn to bank robbing when all other options in their lives seem to be exhausted. Unfortunately, this bumbling duo arrived too late as the majority of the bank's cash had been picked up for the day, but that doesn't stop New York's finest from acting accordingly. What follows is a tense 24 hour stand-off that doesn't end well for either of them. Lumet makes all the lost souls of the big city seem sympathetic to the audience, especially Sonny and Sal, which was no small feat considering this was a real situation that real people were put into. At its heart, Dog Day Afternoon is a message movie about the consequences of one's actions, but there's so much social subtext within it actually gets more personal each time you watch it.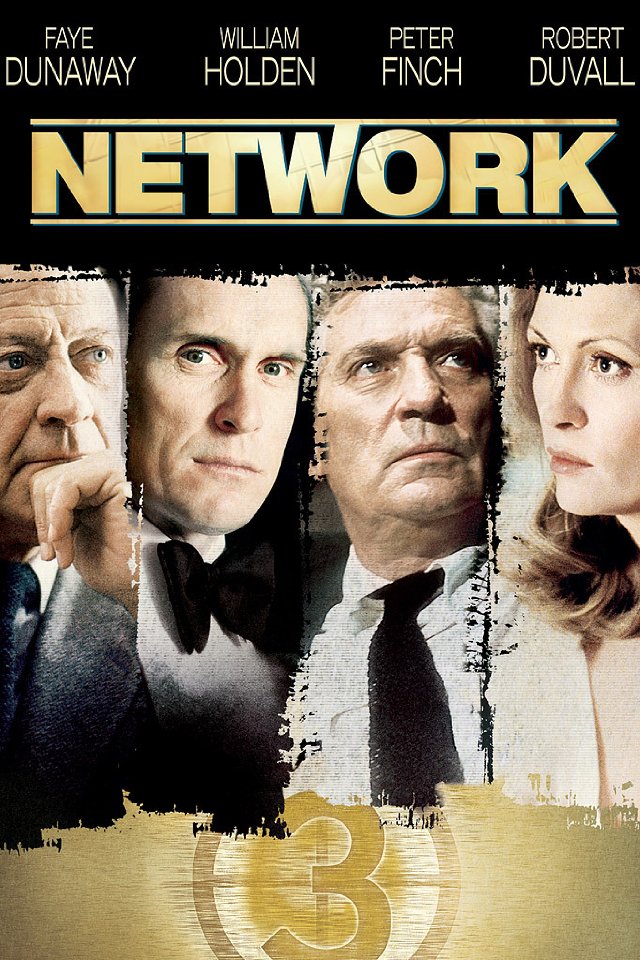 Network (1976)
A near-perfect dramatization of the lengths that a major media conglomerate will go to turn profit, Network is a boldly executed cautionary tale about the power of the gatekeepers of information in today's society. Marked by shocking performances from Peter Finch, Faye Dunaway, Beatrice Straight and William Holden, the film is perhaps more relevant today than it was in '76, when the ratings race was really heating up at the various TV networks of the USA. The satire is as funny as it is frightening in retrospect and the film gave pop-culture one of its most recognizable quotes: "I'm mad as hell and I'm not going to take it anymore!" This is required viewing for any and all who plan on making a career in television and media and also one of the greatest films of all time.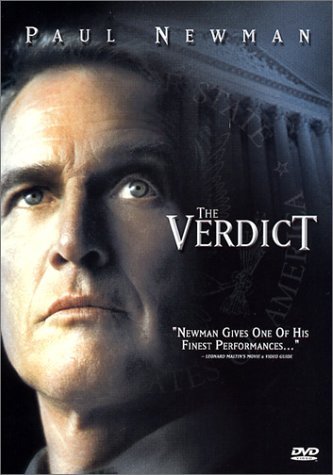 The Verdict (1982)
Just as he took on police corruption in earlier works, Lumet challenged the legal world in The Verdict. Paul Newman plays a down-on-his-luck lawyer who takes (what should be) an easy case, but is inspired to exact true justice on the institutions that left a young woman paralyzed in a vegetative state. The film is many things; a character piece, a David and Goliath good-versus-evil tale and an expose of the medical malpractice field, but Lumet transcends the tropes of them all by making a movie that entertains while infuriating its audience thanks to its authentic portrayal of lawyers and the lengths they'll go to uncover or hide the truth.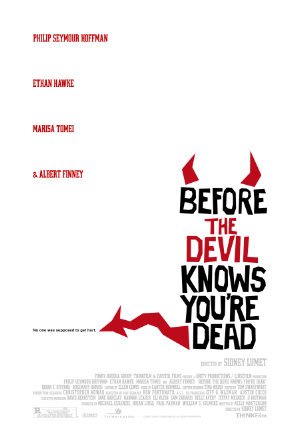 Before The Devil Knows You're Dead (2007)
Lumet had explored complex families in past productions (Family Business, Running On Empty, Night Falls On Manhattan), but none is quite as emotionally disturbing as his final film, which hit theaters fifty years after his first. Phillip Seymour Hoffman and Ethan Hawke play brothers who attempt to rob their family's jewelry store to help pay for debts and child-support, respectively, but things go horribly wrong and their mother ends up dead, which sends them on a downward spiral of guilt, shame and violence. It's a pulpy, tragic and harrowing tale that's well acted and executed by the director; very much a return to form for Lumet, whose last few films leading up to it failed to achieve the same level of prestige as his earlier works.