Sex, Drugs, and Rock 'N' Roll: The Sundance 2013 Documentaries You Absolutely Must See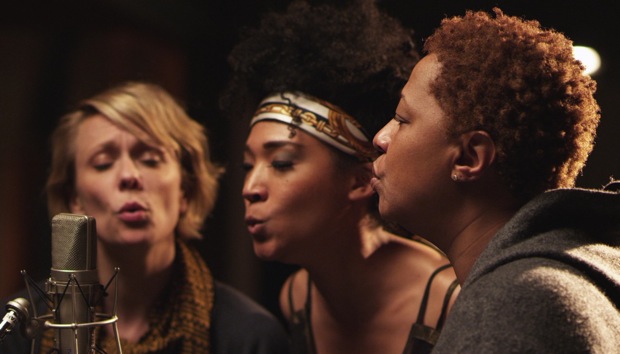 It's sort of ironic that the documentaries are the stars of the Sundance Film Festival but, because there are no real stars in them, they usually go ignored by the public at large. Here is a round up of some of the best that we saw during this year's festival. They probably won't be coming to a theater near you, but all of them are worth hunting down. Here are our picks for the ones you have to watch out for:
Twenty Feet from Stardom: Back Up Singers Finally Get the Spotlight
We all know the oohs and aahs that accompany our favorite songs, but most of us don't give a second thought to the background vocalists who provided them. Finally legends like Darlene Love, Merry Clayton, and Lisa Fischer get their due for adding all the flavor on every song from "Gimme Shelter" to "The Monster Mash," and naturally interviews with stars like Mick Jagger and Sting abound. But really this is a brooding take on talent, fame, and the desire to use one to get to the other. Each of their stories is one of struggle, but when they finally get to sing, everything else just falls away. This is a heart-rending crowd pleaser that every music fan should see. – Brian Moylan
After Tiller: Taking the Abortion Debate to a Whole New Level
In 2009, Dr. George Tiller was shot twice in the chest while attending church. Tiller was the leading advocate for third-trimester abortions, a highly protested practice that only a few people in the country — all of whom studied under the late doctor — dare to practice. After Tiller follows these men and women, who struggle with deciding which patients to bring on all while knowing they could be murdered just like their mentor. The documentary thoroughly examines the moral complexity of third-trimester abortions and paints subjects as possessing a unique type of bravery. At screenings, Sundance added extra security after receiving threats from protests groups. This is not an issue that lives only on the movie screen. – Matt Patches
The Summit: A Horrifying Climbing Documentary Comes Out on Top
It's not very often that a documentary makes you so unsettled that you feel like you're not going to be able to make it through to the end, but hat is just what happens in this Irish documentary about the most deadly expedition to climb K2, the world's second tallest mountain. Told with original footage and recreation, the scenes of people falling off the mountain and surviving avalanches is enough to give you vertigo, and the stories of human loss and survival will take an even bigger toll. – Moylan
Valentine Road: A School Slaying Guaranteed to Break Your Heart
Many people know the story of Larry King, the eighth grader who was shot by a classmate for being gay and wearing women's clothing to school. This documentary looks at Larry's life and the life of his killer, Brandon McInerney, as well as their teachers, classmates, lawyers, families, and friends to get a complete picture of what caused the murder and the toll it took on everyone involved. It's the sort of story that will make you cry from start to finish and question everything you thought you knew about justice. – Moylan
Dirty Wars: What Is Our Military Really Up To?
When President Obama announced that we had taken out Osama bin Laden, the Joint Special Operations Command became a well known military entity, praised for their contribution to the War on Terror. Before that, JSOC carried out covert assassinations and drone strikes against world citizens deemed "potentially dangerous." Dirty Wars puts investigative journalist Jeremy Scahill on a high pedestal as he traverses the world, uncovering JSOC's shrouded operations, but only because the facts he finds are so shocking. The documentary doesn't hesitate to point fingers at Obama and military figureheads in its damning examination our loose, post-9/11 rules of doing business in the Middle East. – Patches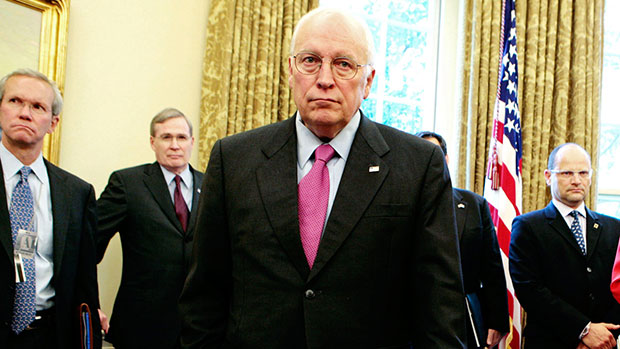 The World According to Dick Cheney: Feeling a Little Bad for George H.W. Bush
After his eight-year run as Vice President of the United States alongside Bush Jr., even Dick Cheney's supporters were distancing themselves from the legendary politco. Through a biting one-on-one interview with the former VP, Director R.J. Cutler (The September Issue) constructs a comprehensive talking heads biography that reveals the ups and downs of Cheney's career. From alcoholism to beting booted from Yale to his amazing recruitment into the offices of Nixon and Gerald Ford, Cutler's The World According to Dick Cheney reveals the ambitious, cunning side of Cheney that helped him rise to the top and become the most influential ear-whisperer of the 21st century. Wherever you stand on the two-terms of Bush/Cheney, your opinions will be complicated by Cutler's informative doc. – Patches
Sound City: Dave Grohl's Rock Doc Makes Lots of Noise
Anyone who is anyone with a guitar and a drum kit recorded at Sound City, a famous recording studio on the outskirts of LA. Everyone from Tom Petty and Stevie Nicks to Nirvana and Rick Springfield. This is the story of the studio's rise and eventual closing which is a fascinating slice of rock history. The last act slows down considerably as direct Dave Grohl (of Nirvana and the Foo Fighters, you idiot) talks about saving the recording equipment from the studio and getting together Trent Reznor, Paul McCartney, Nicks, and others to record new songs on the old technology. – Moylan
Stories We Tell: A Heartbreaking Family Saga Like Nothing You've Ever Seen
There isn't really a category for director Sarah Polley's story of her family. Five years in the making, she interviewed her siblings and father about her mother's death from cancer when she was only 10 years old. It seems like it would be some awful narcissistic exploration, but thanks to the secrets her mother left behind, which are deftly revealed to the audience, it's a nail biter about the lies we tell to each other and the stories we tell that shape who we are.
Life According to Sam: A Real Life 'Jack' Won't Let Disease Keep Him Down
Out of the entire world population, approximately 250 people have Progeria. The disease accelerates aging, turning normal 14-year-old kids into 74-year-olds. There is no cure or even a treatment. When Leslie and Scott Berns discovered their son Sam had Progeria, they turned to doctors for help. The medical world came back empty handed. Instead of waiting for their child to die, the two sprung into action, starting the first research and testing initiative to find answers for Progeria. HBO's Life According to Sam manages to inspire in two distinct ways: Leslie's on-going quest to save both her son and the Progeria patients around the world through FDA approved drugs, and Sam's own existence, a battle to ignore his disease and live a normal middle schooler life. Both story lines will bring tears (of joy) to your eyes. – Patches
Who Is Dayani Crystal?: Humanizing America's Immigration Problem
The answer to the question of the title is revealed pretty quickly as co-director Gael García Bernal reenacts the journey that a Hondouran immigrant made through the Arizona desert to try to make it to the U.S. This is spliced together with the American authorities trying to determine the indentity of his body after it is found under a tree in the desert and his family remembering his life and his desire to get to America to make money from his family. Scattered and slow and not quite sure what it wants to be, the documentary sets out to put a face to the immigrants that come to this country and it achieves that goal spectacularly. – Moylan
99%: The Occupy Wall Street Collaborative Film: They're Not So Aimless After All
We went in depth to the riveting, crowdsourced documentary earlier this week, but the film's shocking imagery and call-to-arms message continues to haunt our memories. Interviewing everyone from OWS members to political analysts to struggling citizens of the United States completely removed from the protest movement, 99% digs to deep to find the true message of Occupy and put naysayers to rest. – Patches
Pussy Riot – A Punk Prayer: Russia's Most Famous Band Goes on Trial
Anyone who followed the story of Pussy Riot, the Russian feminist activist punk band that was imprisoned for performing in a Moscow church, will know just about everything already in this film. While it delves into the case and the fascinating politics that spurned it more deeply than the average news article, it doesn't offer any synthesis or observation beyond the factual. It's a good story but this documentary doesn't quite achieve greatness. – MoylanKink: A Walk on Porn's Wild Side
If you don't know what it is, don't go searching Kink.com right now. Wait until you're alone or at a computer where no one will mind that you're looking at porn. This look inside the world's leading purveyor of dominant/submissive and sadio/masochistic porn is sexually graphic, but is at its best when it's showing you that it is an average work place just like any other, but with a bunch of absurd problems that no one else would experience at their jobs. It's about 30 minutes too long (and only a 90 minute film) but if it were trimmed down for HBO (after midnight, of course) it would be a thrilling and titillating slice of life that many are curious about but few get to see. – Moylan
[Photo Credit: Cutler Productions]
Follow Matt Patches on Twitter @misterpatches
More:
'jOBS' Is Like an Adaptation of Apple's Wiki Page, But Kutcher Sells It
Amy Poehler and Adam Scott Reteam in Excellent Divorce Comedy 'A.C.O.D.'
Sundance's 'Charlie Victor Romeo': A 3D Disaster Movie Unlike Anything You've Seen Before

Manti Te'O Comes Clean About Girlfriend Hoax