Simon Pegg Eyes Up Isla Fisher in Exclusive 'Burke and Hare' Clip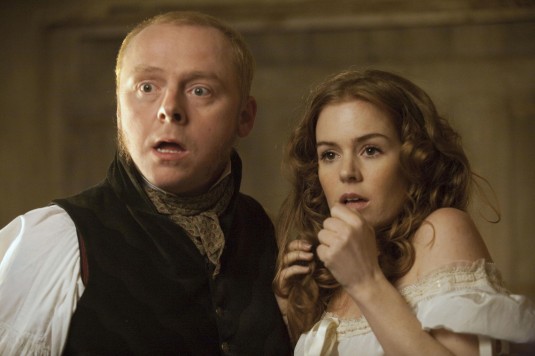 When can murder be fun? When Simon Pegg and Andy Serkis are involved.
John Landis, the man behind Animal House, Blues Brothers and American Werewolf in London, is back with a brand new dark comedy featuring Pegg and Serkis as the infamous duo of Burke and Hare, two Englishmen caught up in scheme of slaughter and swindling. Not the best kind of entrepreneurship.
The movie is now being exclusively released ahead of its theatrical run on SundanceNOW and VOD (so you can go check it out right away), but we've got an exclusive clip from the film to give you a taste for the movie's particular brand of macabre comedy. In this scene, Pegg's Burke spots a striking young lady (Isla Fisher) who has oddball plans of her own. Maybe not as crazy as murdering people in order to sell their body parts for money, but almost: