Simon Pegg's Imagination Explodes in 'A Fantastic Fear of Everything' — TRAILER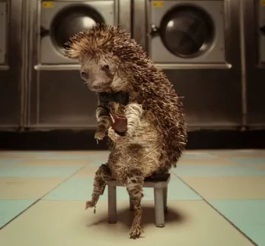 The developing Simon Pegg starrer A Fantastic Fear of Everything has been described as a story about a children's author/murder mystery novelist whose latter subject matter turns him into a paranoid, omniphobic wreck who is forced to delve into his own psyche to discover the deep-seated basis for all of his crippling insecurities. Now, that could mean anything. A film with a description like that might land anywhere between The Shining, Adaptation, Secret Window or How to Lose a Guy in Ten Days (think about it).
As if you had any doubt, Simon Pegg is headlining what looks to be the most intriguing possible manifestation of this kind of summary. The below trailer gives a glimpse into Fantastic Fear, which is riddled with horrifying imagery, psychological density, black comedy, and a fleeting appearance of Nick Frost — everything you'd want in a Pegg movie.
And while the details are still murky (the trailer shows a lot while giving away little), you can't help but be provoked to learn more. Watch the trailer of the new film below, directed by debut filmmakers Crispian Mills and Chris Hopewell.