'Skyfall' and 'Lincoln' May Trounce 'Twilight,' 'Playing for Keeps' to Lose Big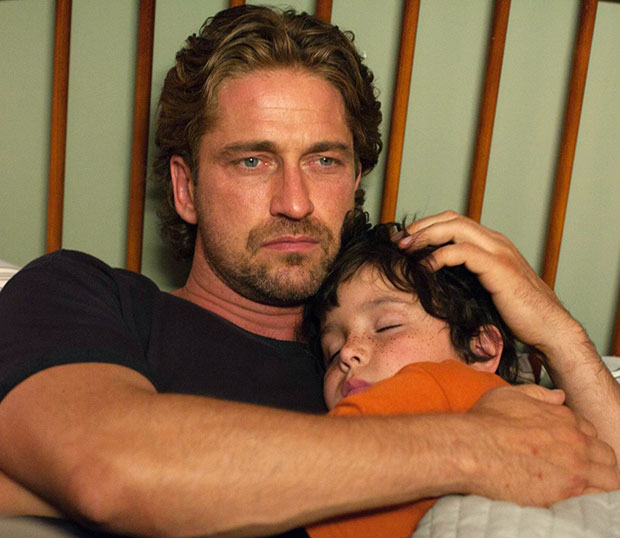 Without any big grabs hitting theaters this weekend — the only new releases we'll be seeing are Bill Murray's FDR picture Hyde Park on the Hudson and the romantic comedy Playing for Keeps — the victory of the box office should fall in the hands of one of the season's returning champs. Hollywood.com Box Office Analyst Paul Dergarabedian predicts a close battle between the thrilling action-adventure of the newest James Bond foray, Skyfall, and the classy Oscar-bait of Steven Spielberg's Lincoln.
Close as it may be, the spoils should go to Skyfall (in theaters for the fifth weekend), with an projected $9 million intake — as it stands, the Bond film has earned over $248 million. Lincoln will not be far behind with a gross around $8 million, tacked onto its present total of $86 million (after four weeks in theaters).
The Twilight Saga: Breaking Dawn – Part 2, a big earner since its November 16 opening, looks to endure a more significant drop than either of its aforementioned peers, landing in the neighborhood of $7.5 million for the weekend for a No. 3 spot. Considering the polarizing nature of the Twilight films, one can assume that all of the diehard fans of the franchise have already seen the movie — many at midnight screenings, or at the very least on opening day — leaving everyone who hasn't caught the movie yet in the alternative category: disinterested in, if not completely contemptuous of, Twilight.
Ang Lee's whimsical envisioning of Yann Martel's novel Life of Pi, in theaters for its third weekend, is estimated to follow with a $7 million gross. Next, the animated and holiday-themed Rise of the Guardians should keep its stead in the Top 5 for the upcoming weekend with an approximate $6.5 million, beating out newcomer Playing for Keeps, which should only gross $5 million through its first foray in theaters.
[Photo Credit: FilmDistrict]
More:
Brad Pitt's 'Killing Me Softly' May Have Died at Box Office, But His Career Has Life
Gerard Butler and 'Playing for Keeps' Cast Make Second Chances Look Good — EXCLUSIVE PICS
'Beasts of the Southern Wild': Training Pigs to Pull Off Special Effects — EXCLUSIVE VIDEO

25 Things You Didn't Know About 'Aladdin' (Moviefone)

Best Hit Men Movies Ever (Moviefone)