Slick Trailers for October's 'Pulp Fiction' and 'Jackie Brown' Blu-rays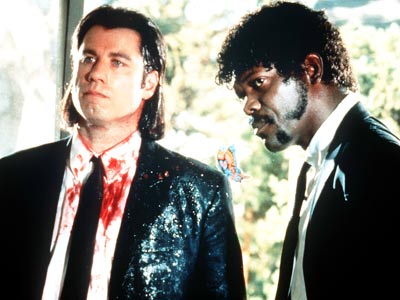 What's better than the best movie ever made? How about a solid movie made by the same director that failed to live up to the hype created by his previous film and has thus been cast into the shadows of cinema history, forgotten and unappreciated? Well, no… I guess by nature that is not better than the best movie ever made. But it's still pretty good. So, not too shabby that they're both coming out on Blu-ray.
Quentin Tarantino's masterpiece Pulp Fiction and his deserves-way-more-credit-than-it-gets followup Jackie Brown will both be available on Blu-ray on October 4th.
Pulp Fiction was the surprise sensation in 1994 that turned Tarantino into a household name. As you already know, it follows (non-chronologically) two hit men, their boss, his wife, a crooked boxer and a pair of inexperienced criminals through a series of often deadly events over the course of two days. It's a stylistic, lyrical and heavily bloody but consistently engrossing movie that is in just about everybody's Top Ten. Stars include Samuel L. Jackson, John Travolta, Uma Thurman, Bruce Willis and Ving Rhames, with an appearance by Harvey Keitel.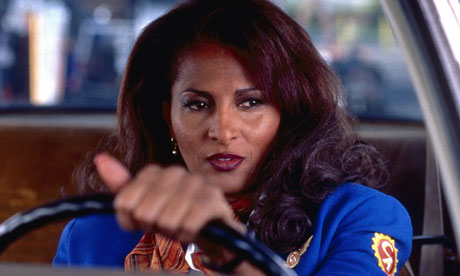 Jackie Brown pits a collection of dissimilar strangers (a flight attendant, a bail bondsman and a criminal, among others) in a race for half a million dollars cash. It's sort of like Mad, Mad, Mad, Mad World, but corpsier. Tarantino's impressive cast includes Pam Grier, Robert DeNiro, Samuel L. Jackson, Bridget Fonda, Michael Keaton and Robert Foster.
Both Blu-rays will be available on October 4th. Watch the trailers below to remind yourself how good these movies are.
Pulp Fiction (1994)