From Small Roles to Big Stars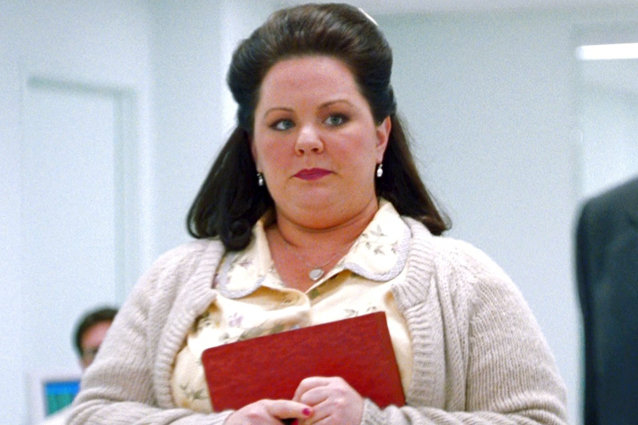 Columbia Pictures
Hollywood is a magical place where you can go from the mail room to the board room. It takes time to build a career and a lot of small roles before the big break. But one major role can turn you into a household name. Some of Hollywood's hottest actors have small roles in memorable movies that will leave you shocked you missed them.
Melissa McCarthy in Charlie's Angels
McCarthy is a comedic powerhouse who became a household name after 2011's Bridesmaids. It may be hard to believe that she was once a near-extra who called Lucy Liu a b**ch in Charlie's Angels. She also had a small role in Go and was featured in the trailer.
Jennifer Lawrence on My Super Sweet 16 promos
Lawrence is so successful at the young age of 23, it can be hard to believe she's been in the business for years already. Lawrence started off playing the title character's daughter on The Bill Engvall Show, and found a spot in these promos for a particularly regrettable reality series.
Paula Patton in Hitch
Patton's relationship with Robin Thicke post-Blurred Lines has put her name on everyone's lips. She has found success in the Mission Impossible films and has some buzz around her film career. But back in 2005, her first role was in this questionably funny Will Smith comedy.
Christina Hendricks on Undressed
Hendricks found the role of a lifetime as Mad Men's waning queen bee Joan Holloway. Long before playing the strong but unfortunate advertising agency secretary, however, Hendricks appeared on MTV's sex-fueled soap Undressed.
Rooney Mara in Youth in Revolt
Before her ascension to films like The Social Network, The Girl with the Dragon Tattoo, and Side Effects, Mara starred in this forgettable Michael Cera offbeat comedy. With this movie, she kicked off her pattern of playing intense, intelligent, and sexual characters… a pratice that has served her well.
Rashida Jones & Steven Moyer in Ny-Lon
Granted, you wouldn't really call a starring role in a series a "small" one. However, this British TV show is widely unknown in the States, so we'll count it. Jones played a New Yorker in a long-distance relationship with a British businessman (Moyer).
Jane Krakowski in Vacation
People remember Krakowski for 30 Rock and her role on Ally McBeal, but she began the trade as a child actor. She delivers one of the most memorable lines in this popular 1980s comedy.
Steve Carell in Curly Sue
Now one of Hollywood's biggest comedy actors, Carell started his film career with a non-speaking role. He might not be the first actor to play a background waiter, but very few of those were called "Tesio."