'Spook Central' Trailer Takes an In-Depth, 'Room 237'-Style Look at 'Ghostbusters'
When Room 237 took form as a documentary film devoted entirely to deconstructing, analyzing, and just simply talking about the majesty that is Stanley Kubrick's The Shining, nobody thought it all too peculiar. After all, the 1980 chiller stands as one of the most iconic and complex films in American history. But could this treatment work with another film? Sure, why not — if the  film was just as memorable, just as beloved, just as much a pop culture benchmark… it wouldn't hurt if it also dealt with the supernatural, to boot. Sounds like a winner! So what's the next subject? 
How about Ghostbusters?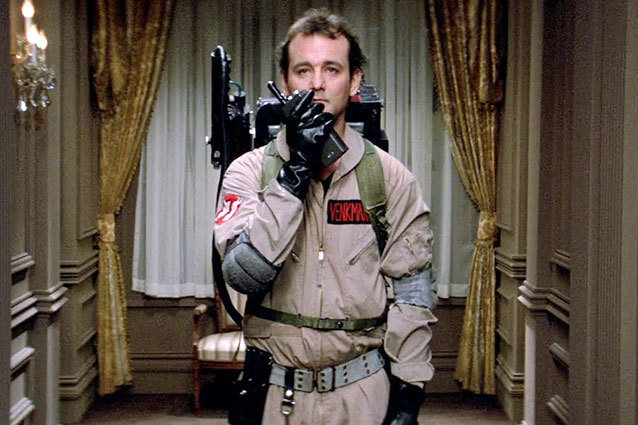 There are only a select few who don't hold the 1984 Bill Murray-starrer in high comic esteem. But that doesn't mean we're not a little apprehensive about Ghostbusters as the focus of a new Room 237-style movie, Spook Central. Apprehensive and excited, that is — because if this works, it'll work like the dickens.
The above trailer for Spook Central offers a brief glimpse into the sort of chatter we'll be experiencing in the doc, with particularly interesting theories tying the Ghostbusters logo to the tobacco industry. With all the fun we had with Room 237, we're anticipating a lot of the same with this new feature. Yes, it could prove to be a half-cocked attempt at recreating the special project that was Room 237. But it could also be a load of laughs and some interesting insights. Watch the trailer and weigh in!
Follow Michael Arbeiter on Twitter @MichaelArbeiter | Follow hollywood.com on Twitter @hollywood_com
More:
5 Hidden Meanings in Hollywood's Biggest Movies
'Spring Breakers' Is a Metaphor for the Meltdown of Britney Spears
Watch the Haunting, 'Shining'-Esque Trailer for 'Room 237'
---
From Our Partners


Stars Pose Naked for 'Allure' (Celebuzz)


Let's Translate Walter White, Taylor Swift and More into Dothraki (Vulture)