'Spring Breakers' Threesome: Hot or Horrifying? — GALLERY
While Hollywood has dealt the world a fare share of heartrending romances, some of the big screen's expressions of physical allure end up just freaking us out. Unlike in real life, where people only consummate their relationships out of love and the intention to stay together forever, movie sex can be a tad more… sordid. Especially in cases like Spring Breakers, where said act takes place between three homicidal parties running high on bloodlust in a modern day Sodom and Gomorrah. 
RELATED: A 'Spring Breakers' Glossary: What the Heck Is an ATL Twin?
The film's scene that entwines St. Petersburg-based rapper Alien (James Franco) with the morally bankrupt college students Candy (Vanessa Hudgens) and Brit (Ashley Benson) will treat onlookers to a shudder and a chill, and make some viewers want to run home and curl up with a Disney cartoon and a bran muffin. But as mortifying as scenes like these are, they're somehow engrossing. Click the below image (and douse yourself in Purell right after) to look through our Hot and Horrifying Sex Scenes Gallery.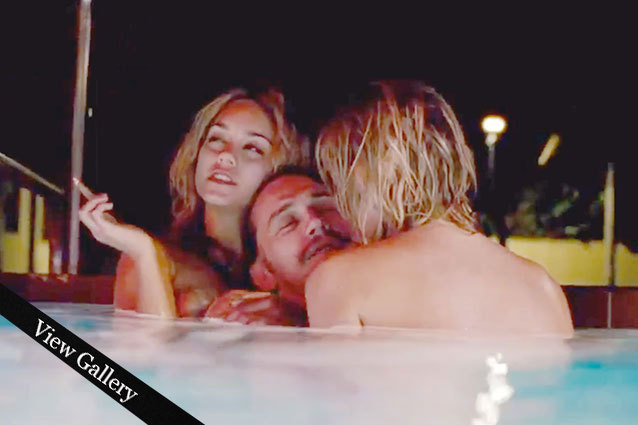 Follow Michael Arbeiter on Twitter @MichaelArbeiter
[Photo Credit: A24 Films]
---
You Might Also Like:


15 Oscar-Winning Nude Scenes


Young Jack Black Is Totally Unrecognizable