Stanley Kubrick Loved 'White Men Can't Jump' & 10 Other Directors' Guilty Pleasures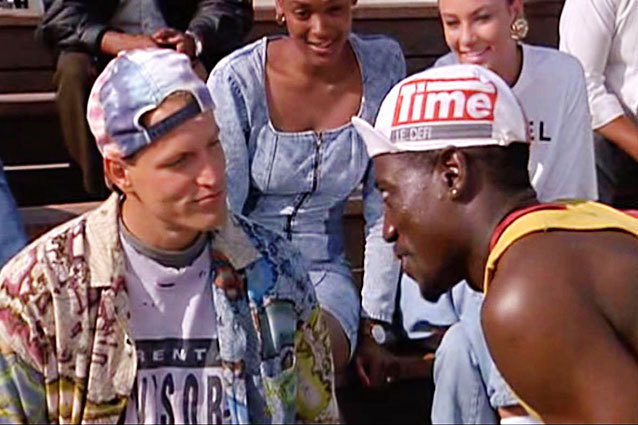 Nothing says more about you — not your religious affiliation, your childrearing sensibilities, your dental hygiene — than your personalized list of favorite movies. Your cinematic preferences brand you permanently in the eyes of whomever is lucky (or cagey) enough to hear them, leading many of us to opt for our highbrow choices — our Vertigos, our Citizen Kanes, our Bicycle Theives…es.
But behind these vainglorious boasts will inevitably lurk a dark, probing secret: our real favorite movies. Our Black Sheeps and Better Off Deads and Weekend at Bernies 2s. Even if you do harbor a regrettable passenger like these, you shouldn't feel ashamed. You're in good company: Stanley Kubrick loved White Men Can't Jump.
RELATED: 'This Is 40' Director Judd Apatow on Paul Thomas Anderson's Love of 'Heavyweights'
From a series of interviews conducted with the late genius, The Criterion Collection has released a list of titles that have been deemed some Kubrick's favorite pieces of film. Along with Citizen Kane, The Godfather, One Flew Over the Cuckoo's Nest, and a string of other unsurprises, the article attributes White Men Can't Jump — the 1992 comedy about a pair of rival streeball hustlers (Woody Harrelson and Wesley Snipes) forming an unlikely friendship — to the legend's trove of top picks.
RELATED: The 20 Best (and 5 Worst) Movies of 2012
And the mastermind who brought us triumphs like 2001: A Space Odyssey and Dr. Strangelove is not alone in fessing up to his so-called guilty pleasure. Here are a handful of other auteurs who rank some unexpected flicks among their video collections:
There Will Be Blood and The Master director Paul Thomas Anderson: Heavyweights, as the fat camp comedy's director Judd Apatow told Hollywood.com.
The Tree of Life and The Thin Red Line director Terrence Malick: Zoolander, as Seth Rogen revealed to the The Guardian.
Chinatown and The Pianist director Roman Polanski: Rush Hour as the crime comedy's director Brett Ratner told The Guardian.
And from the archives of BFI's Sight & Sound…
Heat and The Last of the Mohicans director Michael Mann: Avatar
Driving Miss Daisy director Bruce Beresford: Black Hawk Down
The Fighter and Silver Linings Playbook director David O. Russell: Young Frankenstein
Documentarian Nick Broomfield: The Pink Panther Strikes Again
1930s cinematographer Robert Neame: E.T.
Inglorious Basterds director Quentin Tarantino: The Bad News Bears
Whistle Down the Wind director Bryan Forbes: Whistle Down the Wind
What's your guilty pleasure?
Follow Michael Arbeiter on Twitter @MichaelArbeiter
[Photo Credit: 20th Century Fox]
---
From Our Partners:

Pregnant Kate Middleton Bikini Pics Spark Palace Anger (Celebuzz)

50 Steamiest Movie Kisses of All Time (Moviefone)