All the Times Someone Steps, Steps Up, and Steps Up All In from the 'Step Up: All In' Trailer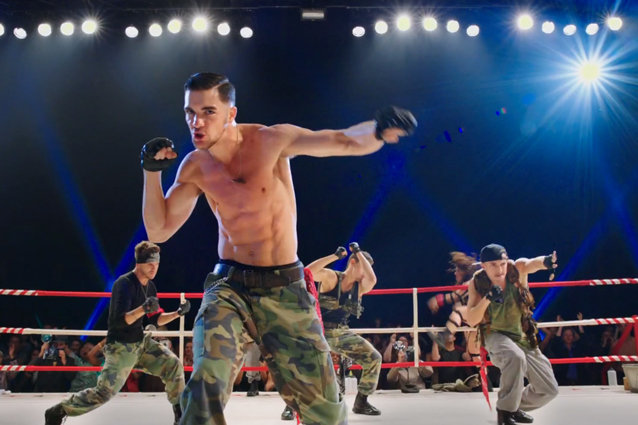 SummitScreeningRoom/YouTube
Another year, another installment in the Step Up franchise.
This time around, it's called Step Up: All In, and it features some returning favorites, like Ryan Guzman, Briana Evigan and Alyson Stoner, performing all new choreography and feats of athleticism. Like all of the Step Up films, it has some semblance of a plot to frame all of the insane dance numbers, culminating in some sort of giant break dance battle (this time in Las Vegas!). 
Living up to its title, the film includes a record sum of people stepping, stepping up, and stepping up: all in. Check our count from the trailer alone…
Steps – 58 
Steps Up – 3. The two crews facing off at 0:13, the crews establishing their rivalry at 0:37, and the leads almost kissing at 0:56. 
Steps Up: All In – 1. Beginning with the crazy flip-and-kiss at 1:01 and running through all of the fire-dancing at the end of the trailer. 
Step Up: All In hits theaters on July 25 in 3D.