Steven Soderbergh Retires After 'Side Effects': Is He a Box Office Success?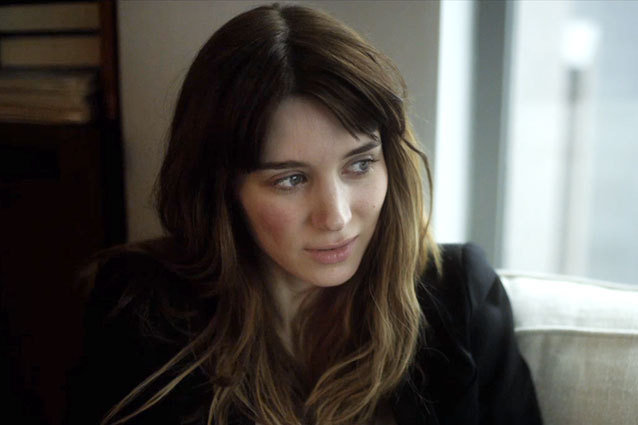 It would be difficult to find a more eclectic movie director than Steven Soderbergh. No question that the word "auteur" certainly applies to someone who has made a career out of creating a wide diversity of films spanning nearly all genres. To call him unpredictable is a major understatement and one need only look at a few of the titles to make the point. And now that the acclaimed artist is retiring from the movie making game, capping his enchanting career with the new release Side Effects, we're inclined to look back about his past films. We may love them now, but were they always met with such regard?
sex, lies and videotape put him on the map in 1989 when the film won the Palme d'Or at the 1989 Cannes Film Festival. That film went on to earn $24.7 million and set him off on a career trajectory that to date has included 26 films boasting six $100 million hits including Erin Brockovich ($125.6M), Traffic ($124.1M), Ocean's Eleven ($183.4M), Ocean's Twelve ($125.5M), Ocean's Thirteen ($117.1M) and most recently Magic Mike ($113.7M).   
Those mainstream box office blockbusters are outnumbered though by Soderbergh's forays into the independent film world with movies like Kafka ($1.0M), King of the Hill ($1.2M), Schizopolis ($10,600), The Limey ($3.2M), Full Frontal ($2.5M) and The Girlfriend Experience ($695,840) to name a few.  He also has also had a number of modest performers that were generally well-received by critics such as Out of Sight ($37.6M), The Informant! ($33.3M), Contagion ($75.6M) and Haywire($18.9M). 
This past weekend Side Effects took third place in its debut with $9.3 million landing in the lower echelon of his wide release openings. In true Soderbergh fashion, the psychological drama once again takes a thematic left turn as a completely different kind of film than his 2012 male-stripper comedic drama Magic Mike which opened with the second best opening weekend haul ($39.12M) of his career.  
This begs the question: what other director has the career diversity, peer respect and critical acclaim as Steven Soderbergh? Fellow auteur Quentin Tarantino has helmed far fewer films and rarely strays from the poetically violent imagery that permeates his body of work. Woody Allen, doesn't really spring to mind though Soderbergh's more intimate films share some of Allen's patented interplay between actors and the personal dynamics of the characters within.  Arguably, the most closely aligned in terms of diversity, eclecticism and critical respect may be Mike Nichols the director who has created indelible movie images in films as diverse as The Graduate, Catch-22, Carnal Knowledge, Silkwood, Heartburn, Biloxi Blues, Postcards From the Edge, Primary Colors, and Closer.    
Filmmakers like Soderbergh and Nichols are unique because their cinematic vision is not immediately recognizable, they always keep the audience guessing and they are completely unpredictable. And that is why we are always interested in what comes next from Steven Soderbergh.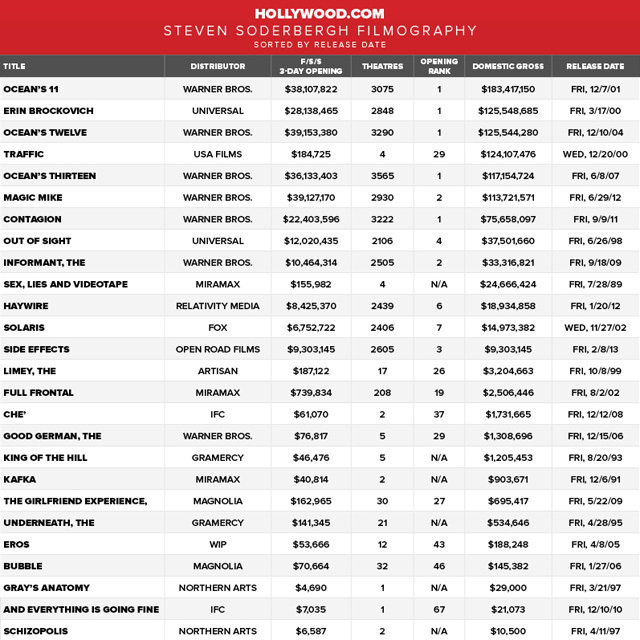 [Photo Credit: Open Road, Hollywood.com]
---
From Our Partners:

Pregnant Kate Middleton Bikini Pics Spark Palace Anger (Celebuzz)

50 Steamiest Movie Kisses of All Time (Moviefone)