This Summer's Indie Films for the Blockbuster Lover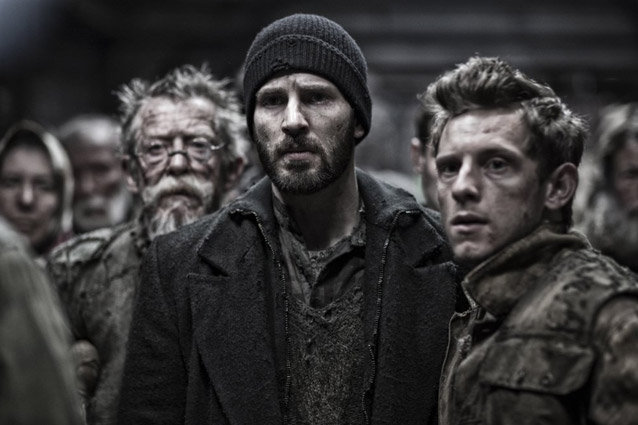 Weinstein Company
Summer at the movie theater generally means one thing: big-budget popcorn films packed with explosions, robots, superheroes, aliens, or a combination of all four. But even though we're currently in the middle of blockbuster season, that doesn't mean that action movies or outrageous comedies are your only option for summer entertainment. This also happens to be the best season for indie movies, and low-key alternatives to your favorite summer blockbusters are flooding into theaters everywhere. So, when you get tired of watching people run from explosions in slow motion and you can no longer tell one superhero from the next, why not take a break from the multiplex and give one of these indies a try instead. 
If You Liked Captain America: The Winter Soldier, Try Snowpiercer (Opens June 27)
The sequel to 2011's Captain America saw Chris Evans lead a band of rebels who took down an oppressive regime that infiltrated a major government agency in order to save the world and protect American citizens. Snowpiercer sees Chris Evans lead a band of rebels as they attempt to take out and oppressive bureaucrat in order to establish better living conditions for the people living aboard the train. One of them has Tilda Swinton and one has Anthony Mackie, but both are worth watching.
If You Liked The Fault In Our Stars, Try What if (Opens August 1)
Now that you've recovered from watching two people fall tragically in love, why not follow it up with a funnier take on romance? Starring Daniel Radcliffe and Zoe Kazan, What if tackles the immortal question of whether or not people can be just friends if they have romantic feelings for one another. It's a smart, creative take on the traditional rom com, and it won't leave you a shell of your former self at the end.
If You Like Tammy, Try They Came Together (Opens June 27)
Comic powerhouses Melissa McCarthy and Amy Poehler both happen to be starring in major movies this summer. Co-written by and starring McCarthy, Tammy is a road trip movie that follows the titular character's misadventures with her alcoholic, diabetic grandmother, Pearl (Susan Sarandon). Poehler's role as Molly in David Wain's rom com parody is a bit more low-key, but promises to be just as funny and irreverent.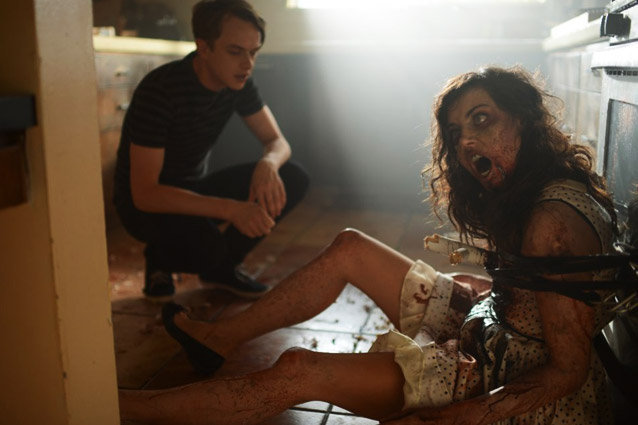 A24
If You Liked 22 Jump Street, Try Life After Beth (Opens August 15)  
At its heart, 22 Jump Street is a film about a couple attempting to hold their relationship together despite their different personalities and the obstacles that arise because of them. It just so happens that Life After Beth tells a similar story, except instead of being undercover cops whose partnership is tested by college, the big hurdle that Beth and Zach need to overcome is the fact that Beth is, well… a zombie.
If You Like Get On Up, Try Frank (Opens August 15)
Chadwick Boseman stars as the hardest working man in show business in Get On Up, which charts the life and career of James Brown, culminating in his comeback in the 1990s. But if you're looking for a slightly more unconventional take on the music "biopic," we recommend Frank, which stars Michael Fassbender as an eccentric, brilliant musician who wears a giant fake head at all times and Domhnall Gleeson as the newest recruit to Frank's band. Although something tells us their music won't be as easy to dance to…
If You Like Sex Tape, Try Two Night Stand (Opens August 22)
Summer isn't just filled with alien-fighting robots and superheroes protecting the galaxy; it's also the time of year when the world celebrates the raunchy sex comedy. First up is Sex Tape, which follows a couple who film themselves in the act in an attempt to spice up their marriage, only to accidentally send it to all of their friends. Two Night Stand also centers on a regrettable decision – sleeping with a drunk stranger you met at a bar – that spirals out of control due to unforeseen circumstances. In this case, it's a blizzard that traps the unhappy couple in an apartment together.
If You Liked X-Men: Days of Future Past, Try I Origins (Opens July 18)
If you prefer the X-Men to all of the other superheroes on the block, you're likely someone who appreciates a slightly complicated storyline, discussions of science and genetics and misfits coming together to form a family – which means that I Origins, a sci-fi romance about a molecular biologist who studies the human eye and his journey for truth and his lost love.