Sundance 2011: Weinstein's Grab 'My Idiot Brother,' Anchor Bay Buys 'Big Bang'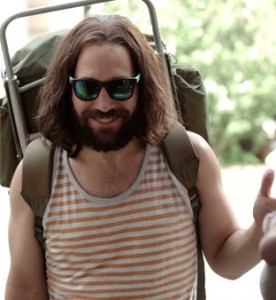 Finally, America will get what it's always wanted: Paul Rudd sporting a huge fucking beard.
At the 2011 Sundance Film Festival, The Weinstein Company just closed a deal to distribute My Idiot Brother, the new comedy starring Rudd as a paroled pot dealer. It guarantees a minimum of $6 million and has a $15 million P&A commitment for a wide theatrical release.
The film follows Rudd as a paroled pot dealer who moves in with his sisters as he tries to get his life together. And, it carries one helluva cast. On top of Rudd, Elizabeth Banks, Zooey Deschanel, Emily Mortimer, Rashida Jones, Adam Scott, Steve Coogan, Hugh Dancy, Kathryn Hahn, Shirley Knight and Janet Montgomery all are starring. Yeah, we know, right?
Anyway, in other Sundance news, The Big Bang was just purchased by Anchor Bay. Starring Antonio Banderas, he plays a detective investigating the murder of an unknown stripper. Throughout the case, unfortunately, more deaths occur. The noir-thriller also stars William Fichtner, Sienna Guillory, Bill Duke, James Van Der Beek, Sam Elliott, Delroy Lindo and — yeah that's right — Snoop Dogg. To make matters ever more awesome? Johnny Marr scored the film. So, yeah. Once again, we know, right?
For complete Sundance 2011 coverage, click here.
Source: Deadline