Do 'The Amazing Spider-Man' Movies Give Hope for a Good Female Superhero Film?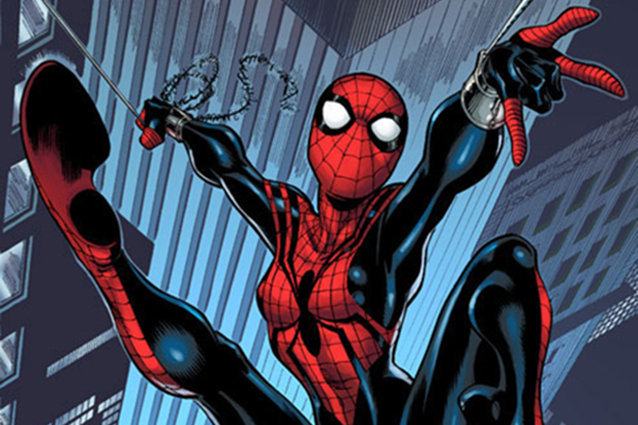 Marvel
We've been clamoring for a female superhero film for years now. Principal focus in this call to arms has been on Disney and the Marvel Cinematic Universe, the purveyors of the best superhero flicks on the lot, and Warner Bros/DC Comics, what with Wonder Woman on their roster. But we've overlooked Sony, the company that lays claim to the Marvel property Spider-Man. As it turns out, per Deadline, the Amazing Spider-Man films might spawn the next female-centric superhero movie… but we're wondering if this will be a project worthy of that superlative.
Back in the early aughts, Spider-Man and Spider-Man 2 set the bar high for superhero cinema. After the much maligned third chapter in Sam Raimi's Peter Parker series, fans diverted attention to the Avengers pictures and Christopher Nolan's Batman films, hoping to find all their comic book wishes met within said parameters. Then came Amazing Spider-Man and Amazing Spider-Man 2… which more or less validated this specified cynicism, turning over middling reviews and no small sum of fan backlash. But Marc Webb's features aren't devoid of charm. The shining light in both movies, in fact, is the sort of character that usually gets shafted, and big time: the "girlfriend."
Emma Stone plays Gwen Stacy, Peter Parker's (Andrew Garfield) friend and young love, with far more moxy and character than are usually attributed to women in superhero films. Although we get venerable players like Natalie Portman and Liv Tyler playing the ladyfriends of Marvel heroes, agency is a palpable absentee; Gwyneth Paltrow, the strongest of the lot as Pepper Potts, only really conjured up some vigor for the third Iron Man movie. And female superhero Scarlett Johansson still hasn't gotten her long overdue starring feature.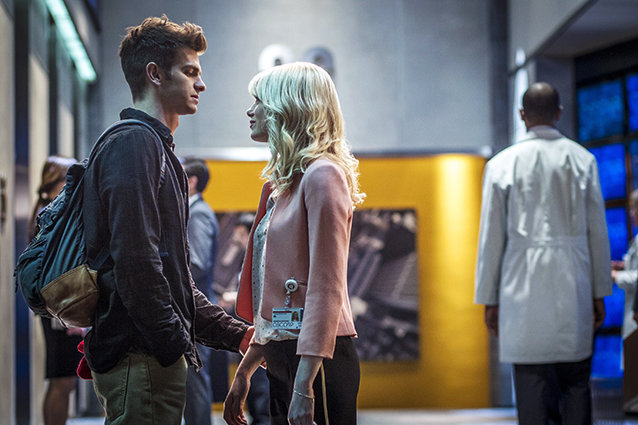 Columbia Pictures via Everett Collection
While the DC side of the game is notably lacking in the same kind of pizzazz on the whole, its women can be noted as especially bland. Lois Lane, both versions of Rachel Dawes, and even Anne Hathaway's Selina Kyle are particularly dull characters who function primarily as appendages of their respective heroes… even if one of 'em did run down an asthmatic Tom Hardy.
And yet Sony, perpretating movies that are altogether less impressively crafted than those of its competitors, gives us an interesting, courageous, and likable character in Stone's Gwen Stacy. She's funnier, smarter, braver, and more reasonable than her counterpart Peter, a rarity for a genre of film that prefers to use women as damsels in distress and set dressing. Beyond just being a more vivid presence in these films, Stacy actually contributes to both the plot — she is the most important factor in any one of Peter's actions and decisions — as well as the ultimate takedown of the central villain. In the end, she's more of a sidekick, a hero in her own right, than a girlfriend figure.
We don't know what sort of character Sony will put forth with its undisclosed superheroine film, but we're glad that they're the ones taking this step forward. But this isn't a free pass to further put off a Black Widow movie, Kevin Feige. Everyone needs to get in on this action!