Does the Team Split Up in 'The Avengers: Age of Ultron' Teaser Trailer?
Comic-Con is known for teasing audiences with the latest Hollywood blockbusters, and The Avengers: Age of Ultron trailer is no exception. The above clip, which was shown this summer at the San Diego convention, draws out the plot just enough to make us beg for more. Iron Man (Robert Downey Jr.) kicks off the trailer with a voiceover declaring, "I don't play well with others." This cheeky but true statement implies that the Avengers might have called it quits by the time we pick up on the new story.
Despite this, and similar sentiments from the rest of the characters, a new threat looms in villain Ultron. The quick shots of his robotic frame look threatening and ominous, and imply that, without the Avengers, Ultron will destroy the world.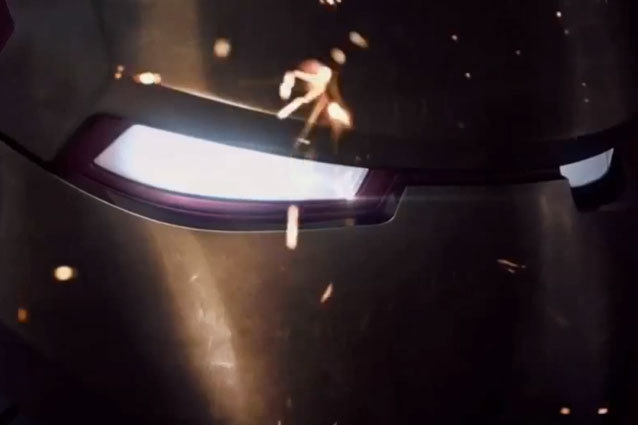 Marvel
The addition of the Ultron character draws from his comic book story line, but with some major exceptions. Foremost: In the movie, the creator of Ultron will be Iron Man Tony Stark, as there is no Hank Pym character (the original creator) in the film. Producers made this decision after determining that Stark would be the only other scientist capable of creating Ultron. 
The Avenger: Age of Ultron will feature James Spader in the coveted role of Ultron, with the rest of the original cast reprising their roles. The film will be released in the Summer of 2015. 
More:
'The Avengers 2' Will Reinvent the Ultron Story
'Avengers 2' Makes its Best Choice Yet: James Spader Cast 
Robert Downey Jr. Makes Toddler Cry, Then Consoles Him
| 
---
From Our Partners:


A Complete History Of Twerking (1993-2013) (Vh1)


15 Stars Share Secrets of their Sex Lives (Celebuzz)