The Best Female Action Movies
Relatively speaking, there is quite a dearth of female-led or -centric action movies out there; fortunately, though, that trend appears to be coming to an end. Look no further than this week, which boasts not one but two such movies, Underworld: Awakening and Haywire. Here's hoping they can hold their own against our picks for the best female action movies of all time…The Long Kiss Goodnight

Toward the end of Geena Davis' (and writer Shane Black's) heyday, she kicked ass and, uh, forgot names as an amnesiac named Samantha … and Charly. Davis turns in essentially two superb performances and – surprisingly at the time – makes quite the action heroine, especially considering that she performed most of her own stunts.

Leave it to Quentin Tarantino to make a modern East-meets-West revenge masterpiece wherein the Hattori Hanzo sword-wielding GIRL is dishing revenge to the GUY. Kill Bill Vols. 1 & 2 are a welcome "f**k you" to the established rules of today that insist only males are capable of carrying an action movie. Also …
Resident Evil Franchise
There's no denying that this videogame-turned-movie franchise has been hit-or-miss (and seems to get "misser" with each new installment), but if nothing else, they've been a lot of fun – thanks largely to our amnesia-suffering, gun-toting, martial arts-adept, zombie-killing heroine, Alice (Milla Jovovich). Oh, and the special effects.
Alien Franchise
The whole franchise (not including its recent reboot, but hopefully including Prometheus) is perhaps a little more sci-fi than straightforward action, but there's no way to exclude Sigourney Weaver's Ellen Ripley from a list like this. In fact, it's fair to say that a lot of subsequent female-action roles might not exist – or be the same – without the integral alien-slaying character.

Angelina Jolie ushered in a new breed of female action movies (and her own superstardom) with Lara Croft: the videogame, or videogame-like, action heroine … with curves. It wasn't perfect, by any stretch, but Tomb Raider was innocuous fun for the casual action fan and a wet dream come true for gamers and puberty-stricken boys (yes, we know that's somewhat redundant).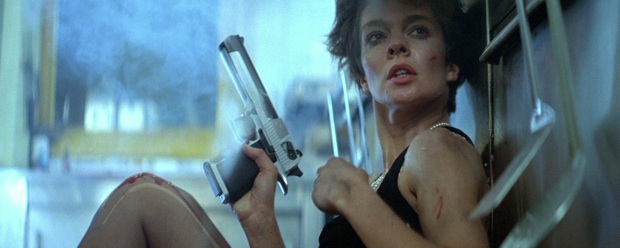 Luc Besson knows a thing or two about crafting strong female characters with a proclivity for action, and this 1990 film – which has spawned subpar American TV-series/miniseries versions, the decent theatrical attempt Point of No Return, and more – is probably the best example.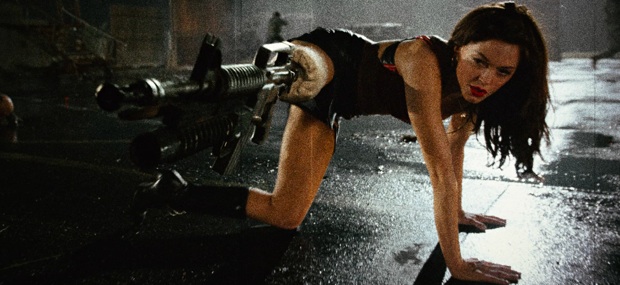 We all know by now that Tarantino has a penchant for ass-kickin' ladies (and their feet) – as was the case with his half of this underrated homage to grindhouse cinema in which Rosario Dawson, Tracie Thoms and, especially, stuntwoman Zoe Bell outrace a sadistic Kurt Russell and then proceed to beat the life out of him. But Robert Rodriguez's offering, Planet Terror, features an undead-killing Rose McGowan, who has one of those machine-gun legs. 'Nuff said.
Underworld Franchise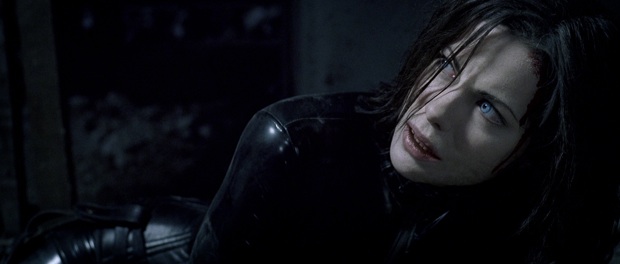 Speak of the devil! Kate Beckinsale has only appeared in two of the three Underworld films thus far – she's back for the fourth, as most people know – but the ones she has headlined have been more than passable vampire-action films. Of course, Beckinsale's beauty, coupled with her character 's penchant for all-leather attire, hasn't hurt.