Take Me Home Tonight opens in theaters this week. The film takes place in the year 1988 and has already generated more interest in Eddie Money than anyone's had since the late 80s. I was recently a guest on the Golden Briefcase podcast over at First Showing and we discussed our favorite films from that glorious year. Were I given the technology to travel back in time, hopefully in a DeLorean, the first thing I would do would be to head to 1988 and feast my eyes on the first runs of some of its cinematic fare. Woefully, I was four years old in 1988 and therefore ill-equipped to appreciate what have since become some of my favorite films. Below is a list of the titles I would seek out. Are they the best of 1988? Not necessarily, but most assuredly the ones I would most want to see with a virgin crowd.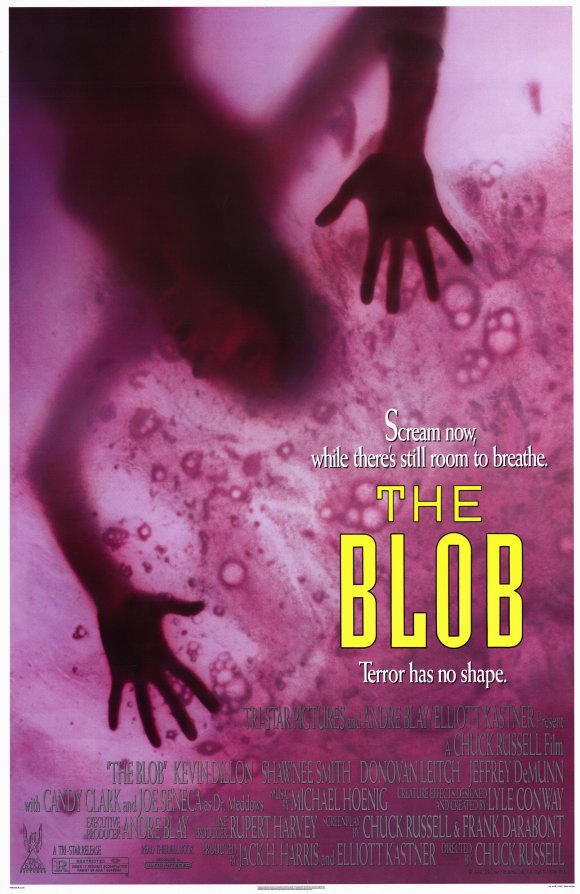 The Blob
The 80s demonstrated such proficiency within the horror genre that a majority of the remakes we get now are from that incredible decade. Not only that, but the horror remakes produced within the 80s run circles around the current remake machine of Hollywood. Drawing from the well of 50s sci-fi horror, films like The Thing and The Fly became instant classics. Though maybe not as highly regarded, The Blob is a fantastic piece of filmmaking that utilizes incredible special effects to make audiences deathly afraid of a wad of gelatin. I'd call that a win.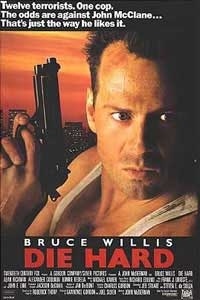 Die Hard
You know those people who profess that Die Hard is the greatest action movie of all time? Those people are only saying that because it is accurate. Die Hard established the mold for not only the new, more vulnerable action hero, but also for the go-to action movie structure: terrorists take over unlikely target X and must be thwarted by put-upon, regular Joe hero y. Before Under Siege was "Die Hard on a boat" and Passenger 57 was "Die Hard on a plane," there was just Die Hard. I can only imagine seeing it with unsuspecting audience z.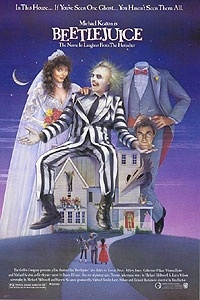 Beetlejuice
Beetlejuice is a great film in its own right, but it is also unique among Tim Burton's cannon. Tim Burton has become well known as a director who thrives on adapting other source material. Beetlejuice is one of the few original properties that he has ever tackled and I would love to see it on the big screen. I would also love to hear people debating in the lobby after the film whether this guy should be allowed to make the Batman movie.
Who Framed Roger Rabbit?
I'm sure audiences were blown away by Who Framed Roger Rabbit's seamless integration of animation into a live-action film, and that in and of itself is a major enticement. But the fact that Disney and Warner Brothers characters were allowed to coexist in one feature is the major reason I would want to observe audience reaction to the initial theatrical run of the film. It'd be fun to hear the kids going crazy for their favorite characters but the heavy film noir influence would allow for a more mature appreciation of the movie as well.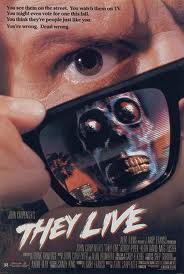 They Live
John Carpenter is one of my very favorite directors and there are a number of his films that I would want to see on the big screen with a naive audience. I've actually seen They Live on the big screen, but to see with a group of people expecting a familiar John Carpenter film and instead getting a wildly absurd sci-fi movie about aliens and magic sunglasses staring professional wrestler "Rowdy" Roddy Piper? Sign me up!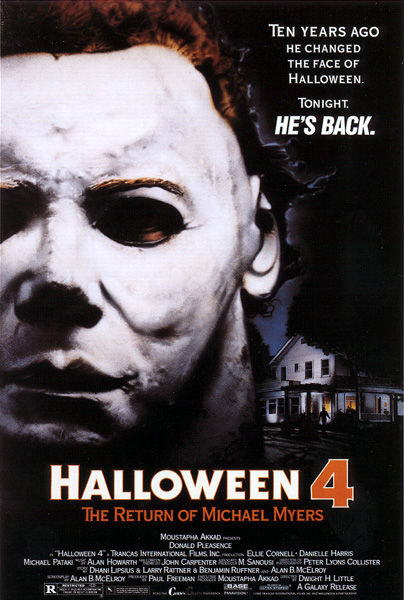 Halloween 4
As a massive fan of nearly the entire Halloween franchise, I would leap at the chance to be in the theater with a group of like-minded fans to experience the anticipated return of Michael Myers after his seven-year absence. Also, Halloween 4 is a criminally underrated film. Sure it is a slasher sequel and suffers from a few of the familiar problems there contained, but it also perfectly blends the slick conventions of 80s horror with the classically-established mythos of cinema's greatest boogeyman.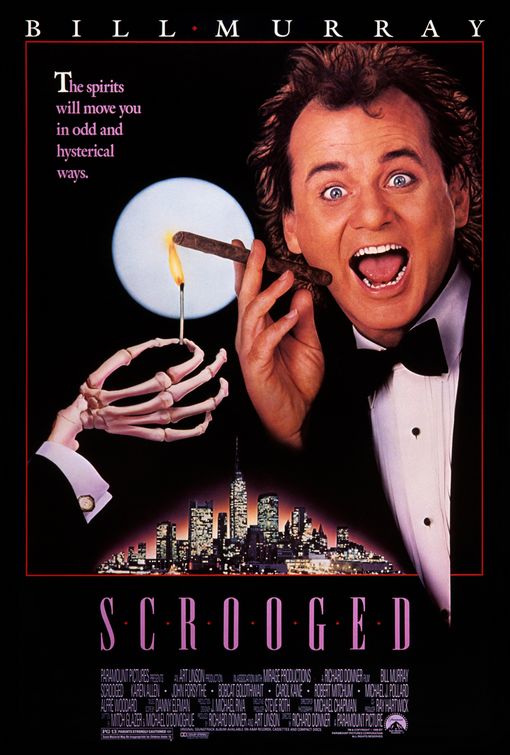 Scrooged
One of the best retellings of Charles Dicken's A Christmas Carol, nothing would have put me in the holiday spirit more than being able to see this film for the first time in 35mm. Bill Murray, Carol Kane, Robert Mitchum, Bobcat Goldthwait, John Forsythe, and Karen Allen all larger-than-life on the big screen sounds like the perfect Christmas gift to me.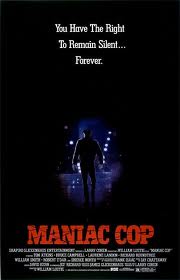 Maniac Cop
William Lustig is one of my favorite exploitation filmmakers and it pains me that he doesn't make movies anymore. His films always seem to elevate exploitation to new heights with his flair for cinematography and extracting stellar performances from his cast; this one including Bruce Campbell and Tom Atkins. I've seen almost all of his movies in 35mm as it is, but Maniac Cop, my favorite of his, still eludes me. I would seriously jeopardize the fabric of space and time to travel back and see the first run of a William Lustig movie; especially Maniac Cop.