The Best Of The 'Her' Parody Trailers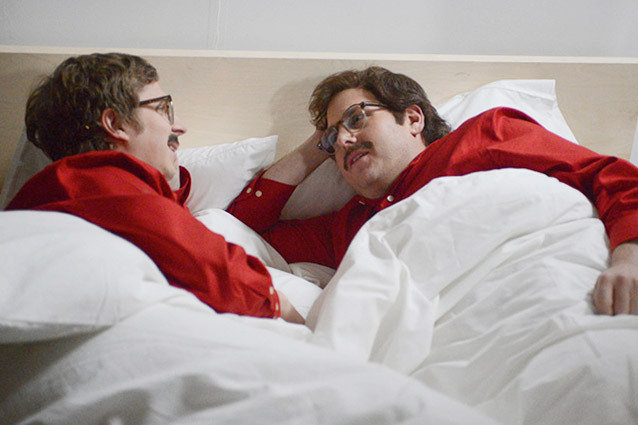 NBC Universal Media
Spike Jonze's Her is one of he most critically-acclaimed movies out right now. With five Oscar nominations and a Golden Globe win for Best Screenplay, it is absolutely a must-see during this awards season. And parody videos are definitely one way to measure the success of any big moment in pop culture. So, in case you missed them (or just want to see Michael Cera and Jonah Hill together in bed again) here are the best Her parody videos out right now.
Jonah Hill, Saturday Night Live Spoof
Jonah Hill is an Oscar-nominated thespian now, but once he was just a foul-mouthed high school kid in Superbad. This Her parody reminds us of the awkward, adorable bromance between Hill and Michael Cera. Plus, those pants …
Sex and The City's Samantha Jonze
Because Samantha Jones makes everything better. Everything.
If Her Were A Him
We've got a third-stage artificially intelligent operating system-clinger here.
Rogen-Ized
Even in the world of fake parody trailers, Seth Rogen is hella high.
Joaquin Phoenix And Philip Seymour Hoffman Reunite
"Her" trailer plus Philip Seymour Hoffman from Richard Trammell on Vimeo.
We love Philip Seymour Hoffman, and it's great to see him reunited (sort of) with his The Master co-star, but this one's just scary. Which kinda makes sense, when you think about what any video would be like with a little PSH thrown in.
The Nick Cage Parody You'd Been Waiting For
College Humor is here to remind us that, in case you forgot, Nicolas Cage is a socially acceptable form of insanity.