The Coen Brothers Are Working on a Musical Comedy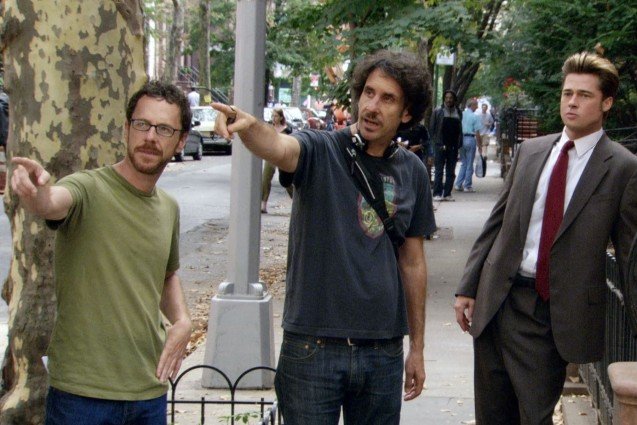 Focus Features via Everett Collection
Debatably one of the best directing duos of our time, Ethan and Joel Coen have just confirmed that they are working on our dream film, a Coen Brothers' musical comedy! Not simply to be termed a "musical comedy," the upcoming film must for now on be labeled a "Coen Brothers' musical comedy" since we're already sure it won't be like anything we've ever seen before. 
Recently, the Coens were out promoting their latest musical-themed film Inside Llewyn Davis when Vulture caught up with them and asked what their next project would be about. In typical Coen fashion, the two finished each other's sentences while answering. Here's how it went down. 
Ethan: "…one of the two things we're writing right now, it's not a musical per se…"
Joel: "… but it has what might be considered more traditional musical numbers."
Ethan: "It's a musical comedy."
Yes, that's the sound of Coen fans everywhere exclaiming with joy, coming just after the news that they are working on an Ancient Rome movie. While not much more is known about the upcoming project, it could be linked to another tidbit the Coens recently let slip. Back in September, Joel revealed that "We are writing something right now where the main character is an opera singer." So, basically, we could all be in for an opera-esque musical comedy? Count us in! Anything as wild as this could only be thought up by the Coen Brothers, and we can't wait to see how it turns out. 
Until then, if you need your Coens fix, their latest film Inside Llewyn Davis will be in limited release starting tomorrow Dec. 6, 2013.