Review: 'The Congress' Is a Powerful, Weird Exploration of Sadness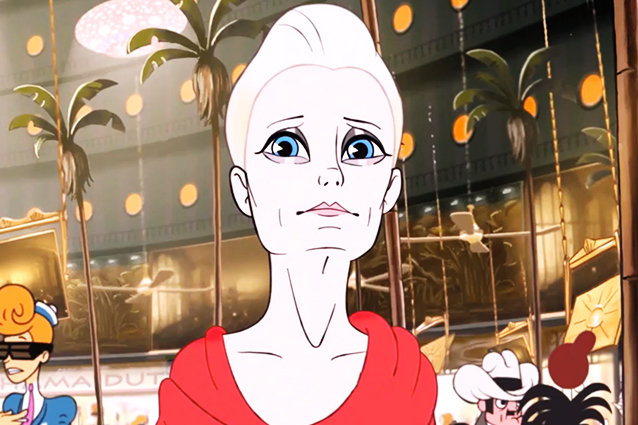 ARP Selection
The Congress's imperfections will not go unnoticed. Some of the movie's more ambitious antics betray the fraying margins of a somewhat unfocused scope — when a film's principal conquest is to channel the ubiquitous pains of simply being, you'll have to expect a few loose ends or ruffled patches. Palpable missteps notwithstanding, we never lose view of the heart of the The Congress, a creative masterpiece with one ideological giant of a mission.
On the surface, The Congress is specifically about show business and the vanities inherent therein. Robin Wright plays an alternate version of herself with an ailing son (Kodi Smit-McPhee), ostensibly no House of Cards to speak for (though all of her classics are in check — Forrest Gump and The Princess Bride are cited a handful of times), and a divisive deal on the table from super-studio MiraMount: sell her image for use in whatever productions they might deem a computer generated Robin Wright apropos, thus completely relinquishing her personal likeness to the control of the industry and agreeing never to act again.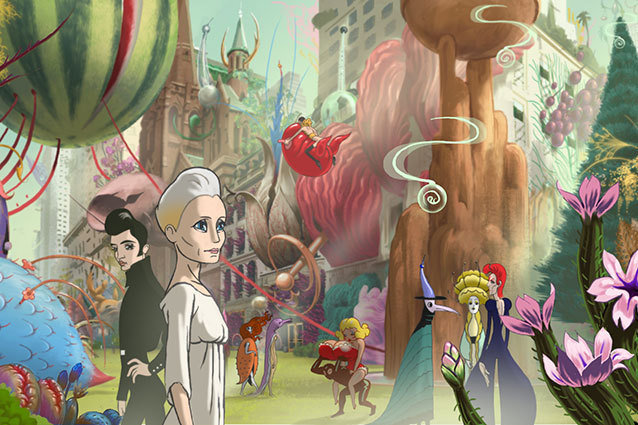 Independent
One step deeper, and it's about youth. Vanity, ageism, mortality, and all the ugly facets that play into our culture's obsession with staying under 40. But in earnest, these (admittedly grand) themes act as courier into the film's far vaster intentions. After agreeing to the deal in order to fund her son's cryptic medical expenses, Wright visits a veritable afterlife in the form of a psychedelic cartoon, one designed to effectively "replace" life on Earth.
There, the questions and concerns jump to true majesty. The film tackles the theme of heartache with such bite and dynamism that you'll happily trudge through its technical dysfunctions or narrative slip-ups in order to be a part of everything it has to say, and of the magnetic world it is building.
It's hard to identify which aspect of The Congress is more exciting: its colossal essay about the crevices of human sadness or the explosion of visual and conceptual imagination that it builds in Wright's second act cartoon journey. Thankfully, they work in perfect harmony, rendering The Congress one of the most wonderful, important, and wholly original pieces you'll see this or any year.
4.5/5