The Five Best Comedies You've Never Heard Of
While going to the theater to catch the latest and greatest blockbusters can be a blast, the new wave of online streaming movies is giving people an equally amazing opportunity to experience films from home, catching up on flicks that may have slipped under their radar the first time around. Going to the movie theater is taking a big risk—what if the movie isn't your cup of tea? With streaming movies, you can take chances and discover some fantastic movies that you wouldn't have given the time of day before.
Our friends at Crackle are doing a bang up job compiling and streaming titles big and small. To give you an idea of the possibilities, here are five must-see comedies that you can watch right now, thanks to the magic of the Internet:
Real Genius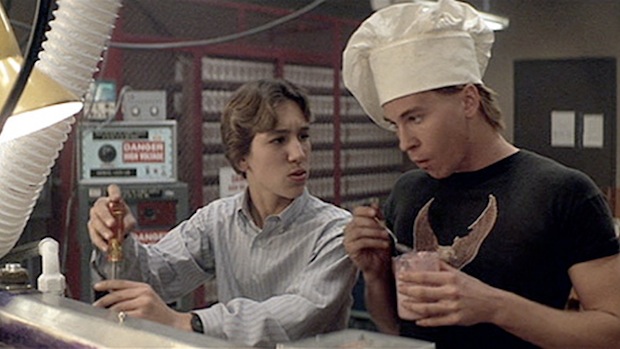 There's a sizable portion of the population, even kids of the '80s, that will give you a bewildered look if you mention Real Genius. While it may not have the same nostalgic traction as the John Huges teen romances or raunchy teen comedies (think Porky's) of the time, Real Genius stands as the perfect blend of off-beat nerdisms and comedy. Sorry Revenge of the Nerds, having a brain doesn't translate to being socially inept. See Val Kilmer as the suave smart aleck Chris Knight, who ropes in a team of equally bright college students to fill a douchebag's house with popcorn.
Slackers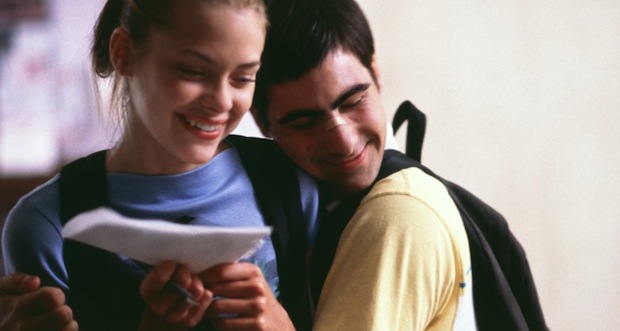 It was around 2002 when Devon Sawa started to lose his luster with the gushing tween girls—but little did we realize that he was just hitting his primes. Sawa co-starred in the underrated teen comedy Slackers with before-they-were-famous Jason Schwartzman, Lauren Prepon, Jaime King and Jason Segal, who play a group of college students looking to cheat their way to graduation. The inclusion of Schwartzman and Segal is especially appropriate—the movie has definite "Judd Apatow" vibe. Translation: funny, but with plenty of heart.
Stranger Than Fiction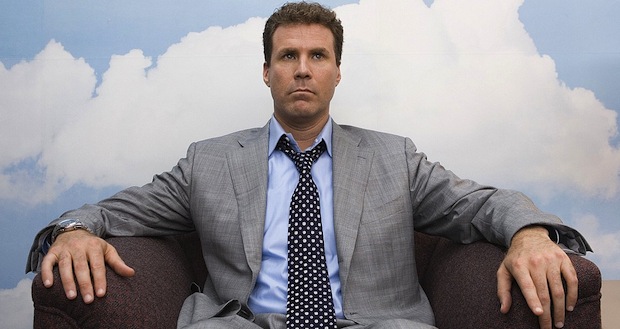 Stranger Than Fiction didn't make as big a splash as most of Will Ferrell's studio comedies—but that doesn't mean it's any less funny. Directed by one of the more diverse men in the biz, Marc Forster (Finding Neverland, Quantum of Solace), the movie follows Ferrell's Harold Crick who finds himself the subject of an ominous voice who narrates his life. Happens to everyone, no? The bizarre occurrence sends Crick on a journey to track down his narrator and opens up the flood gates for Ferrell to make us laugh and dive a little deeper than normal.
Dick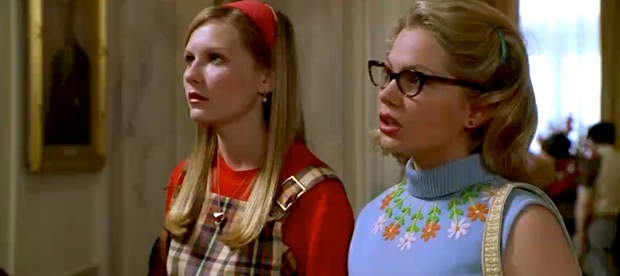 If you think history is boring, you really have to start learning it from the right sources. Kirsten Dunst and Michelle Williams rewrite the past in the comedy Dick, which proposes that it was really two bumbling blondes who uncovered the Watergate scandal and forced Richard Nixon to resign. The film features a ton of familiar faces—Ryan Reynolds, Harry Shearer, SNL's Jim Bruer and another Will Ferrell appearance—but the real treat is seeing "serious" actresses like Dunst and Williams (both aiming for Oscar nominations this year) playing wacky roles early in their careers.
The Adventures of Baron Munchausen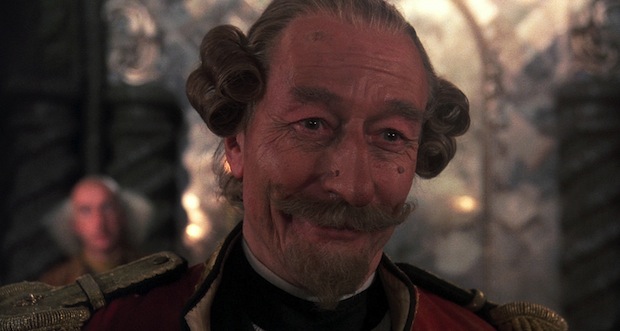 Terry Gilliam dark, twisted movies in his career—Brazil, The Fisher King, 12 Monkeys, The Imaginarium of Doctor Parnassus—but as someone entranced by fantasy, it's no surprise that he has a few fluffier stories in his filmography. The Adventures of Baron Munchausen is a light-hearted adventure that combines Gilliam's Monty Python past with storybook imagination. If Spielberg's Hook had a bigger sense of humor, it would come close to the whimsical ride of Munchausen, a road movie that follows the titular character traveling from castles to the moon to revolutionary battlefields. There are few people in the world with the sense of humor and creative sensibilities of Gilliam and Munchausen is pure, unadulterated Gilliam.