'The Host' Star Saoirse Ronan Calls Her Costars 'Very Talented Kissers, Half-Decent Actors'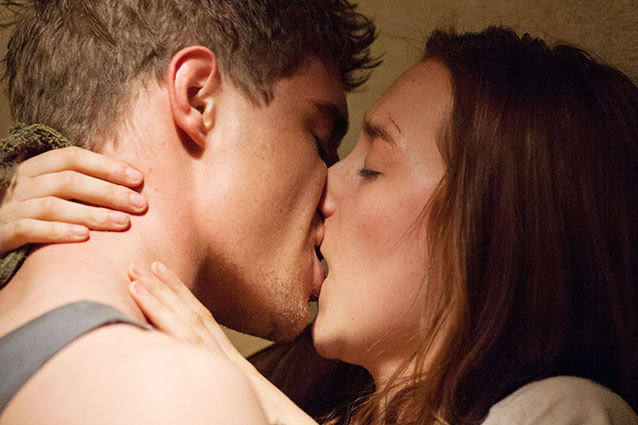 If you are still mourning the end of the Twilight movies and aren't sure what to do with yourself now that Edward and Bella have ridden off into the sunset, then this new film is right up your alley: Stephenie Meyer trades vampires for aliens in The Host, a science-fiction film full of epic romance.
Years from now, our planet has been invaded by an alien race that possesses human bodies. When Melanie Stryder (Saoirse Ronan) is taken over by an alien named Wanderer, her soul refuses to fade away. The two of them are forced to work together to stay alive while being chased by another alien (Diane Kruger) and trying to reunite with Melanie's loved ones (Max Irons, Jake Abel).
RELATED: Get Up Close and Personal with 'The Host' Aliens and Action — Video Exclusive
Hollywood.com sat down with Saoirse Ronan to discuss her co-stars' kissing skills, her familiarity with the Twilight series, as well as the difficulty in portraying two characters stuck in one body.
"I think it helped that they're very different to each other," explains Ronan. "I think that made it easier for me to understand where they were coming from, where they were going to, where the kind of tension lied between the two of them and how they started to work together."
The Host hits theatres March 29. Check out our full interview with the talented actress below:
[Photo Credit: Open Road Films]
---
You Might Also Like:


15 Oscar-Winning Nude Scenes


10 Insane 'Star Wars' Moments You Didn't Notice