'The Master': Join Philip Seymour Hoffman's Cult! — TRAILER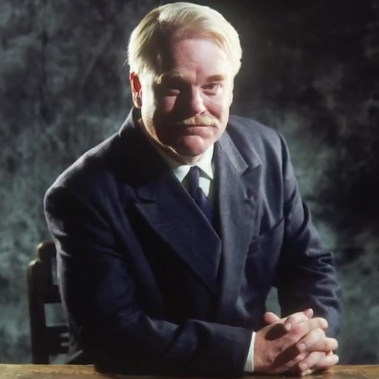 Just over a week after the release of an enticing clip from the movie, The Master offers up its final theatrical trailer. Whereas the original trailer took a good look at the relationship between Joaquin Phoenix's and Philip Seymour Hoffman's characters, the new preview of Paul Thomas Anderson's upcoming movie sets its sights on the religion created by Lancaster Dodd (Hoffman), and the effects it is having on its unyieldingly devoted followers.
After a philosophical voiceover about the nature of man, delivered by Hoffman, the trailer looks at the stronghold The Cause has on its people. What is it doing to them? Are the effects that it is having positive or negative?
Par for the course of a P.T. Anderson picture, The Master looks inventive, introspective, and probably ingenious. Check out the new trailer from the man who brought the world Boogie Nights, Magnolia, and There Will Be Blood. The Master reaches theaters on Sept. 21.
[Photo Credit: The Weinstein Company]
More:
New 'The Master' Trailer: A Study on Quiet Creepiness — VIDEO
Philip Seymour Hoffman in 'The Master': Creepiest Performance of 2012?
Joaquin Phoenix Returns: Long-Awaited 'The Master' Looks Terrifying — TRAILER