The Noir Festival at The New School

Is it right to focus on film noir right now? That's what The New School thinks. They're bringing noir, neo-noir, and even protozoan noir to the fore in April with their 2011 Noir Festival, running April 1 – 8 in New York. But the question is, I suppose, why in the world is film noir relevant now?
Naturally it was the French who coined the term "film noir" to describe those strange, morally ambiguous, high-contrast, lost in the shadows movies of the 30s and the 40s. During most of its heyday, the filmmakers had no idea some French critic had given a name to what they were doing. They did it for the same reasons anyone follows a trend: it made money and it felt right. Like the counter-cultural films of the 60s and 70s, studios made these dark little pictures because folks would pay to see them, and folks would go to see them because they spoke to the spirit of the time.
Equally influenced by German Expressionism, pulp fiction, the creeping fear of technology and the unknown brought on by the two World Wars, film noir proper ended around 1960 when the American countercultural movements and the French New Wave caught the new zeitgeist. It's as if, all in a moment, everything that film noir spoke to unconsciously became conscious. In a way, everything after the classical periods is neo-noir or noir-influenced.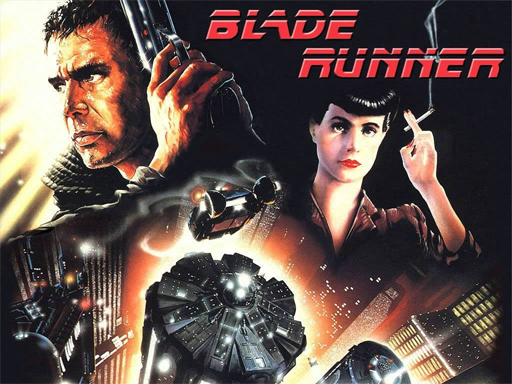 In the 60s and the 70s savvy filmmakers made neo-noir films that captured consciously the cynicism that classic noir tapped into unconsciously. The historical cynicism and moral horror of Chinatown gave way to the future cynicism and identity horror of Blade Runner. But like the culture itself, that level of critique couldn't sustain itself. In the 80s and 90s noir movies were less neo-noir than they were noir-influenced, using the tropes of noir for stylistic exercises like Blood Simple or Reservoir Dogs.
But the world of 2011 is very different than the world of 1996. Wars on three fronts, revolution rocking the Middle East, technology moving faster than culture – for me at least there's a kind of spiritual vertigo that comes whenever I look at newspaper or think too hard about the future. Maybe that's just the right space for film noir to come creeping back into the public unconscious.
Hollywood.com will be on hand to find out at The New School Noir Festival. We'll see some screenings of classic noir films, difficult to find proto-noir like the silent serial Fantomas, and new work from Guy Maddin. We'll also check out presentations by Frances McDormand, Todd Haynes, Robert Pinsky, Luc Sante, among others, and land an interview or two.
Almost all of the events at the festival are free. For more info go to http://www.newschool.edu/events/noir/.