'The Wolverine' Is 2013's Little Super Hero Movie That Could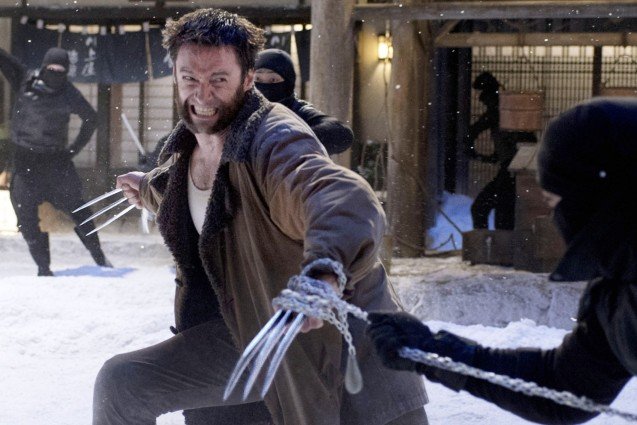 20th Century Fox via Everett Collection
It's been a big year for film releases, and we mean that in every sense of the word. Everything about 2013 was big, whether it was Alfonso Cuarón documenting the vast expanse of space, or Guillermo del Toro showcasing the massive monster battles, most blockbusters in 2013 went for a "bigger is better" approach, and succeeded for the most part. This idea of going big or going home is probably why The Wolverine got lost in the shuffle this year, but it is also why the film stands out against the other spectacle-laden films that came out this year. 
In a year when everyone else went big, Wolverine went small. Instead of telling an expansive story that changes the overarching X-Men mythos, this film decided to tell a more personal story that attempted to examine the man behind the claws and the rapid healing factor. Releasing on Redbox Instant by Verizon on Dec. 31, we're inclined to suggest that everyone revisit the overlooked 20th Century Fox film. In The Wolverine, we meet up with Logan hiding up in the cliffs of Canada until a mysterious Japanese woman comes looking for him. What follows is a somber adventure through the streets of Japan that sees Logan getting wrapped up in the conflicts of a wealthy Japanese family, and eventually coming to terms with some past demons.
The thing that makes The Wolverine stand out amidst the other super hero films this year is that there are not world-ending plagues, or monsters waiting to tear up a city. The  film's conflict revolves around one family, and a few outside characters, and it's a nice change of pace from every other comic book film that seems to build up into some city destroying or world ending calamity. While you may have been to busy with Man of Steel or re-watching The Avengers for the umpteenth time, you may have missed a forgotten gem of the year. It might be scuffed around the edges, but it's still worth a look.
The Wolverine leads a pack of other 2013 films releasing through Redbox Instant by Verizon's kiosk and screening platforms at the onset of 2014. Check out the list of new titles below:
At the kiosk, via Redbox Instant by Verizon…
The Wolverine (available 12/31)
Despicable Me 2 (available 1/7)
Fast & Furious 6 (available 1/7)
Prisoners (available 1/14)
Percy Jackson: Sea of Monsters (available 1/14)
Lee Daniels' The Butler (available 1/14)
The Family (available 1/14)
Captain Phillips (available 1/21)
Cloudy With a Chance of Meatballs 2 (available 1/28)
Jackass Presents: Bad Grandpa (available 1/28)
Rush (available 1/28)
And coming in January via Redbox Instant…
The Guilt Trip
Texas Chainsaw
Jack Reacher
Hansel & Gretel: Witch Hunters
The Last Stand
Red Dawn (1984) & Red Dawn (2012)
Star Trek: The Motion Picture, Star Trek II: The Wrath of Khan, Star Trek III: The Search for Spock