10 Things You Didn't Know About 'The Ring'
When The Ring debuted in theaters it was a huge hit, so much so that it was followed by many spoofs. Now, almost fifteen year later, we're getting a reboot called Rings. We don't yet know if this film will a cult classic like the 2002 hit, but to get you in the right frame of mind, here are 10 things you didn't know about The Ring.
1. Naomi Watts watched the original movie only once on purpose.
"I was in my hotel room alone and watching it on a little TV monitor," the actress said according to IGN "and I remember being very freaked out by it. But after that, I didn't want to look at it too much, because when you're doing a remake I think it can be dangerous as the original actor who played the role can corrupt your ideas. So I just put it aside."
2. Watts and Martin Henderson found filming to be embarrassing.
When asked if it was scary on set, Henderson admitted it was the opposite. "Not really," he said according to BBC. "A lot of the 'scare factor' comes with the editing, the effects, and the music. There were moments when Naomi and I would look at each other and say, 'This is embarrassing, people are going to laugh.' You just hope that somebody makes it scary or you're going to look like an idiot!"
3. The cursed video is on as a special feature of the DVD and you can't pause, forward, or leave it!
4. The Ring became the highest-grossing horror remake, grossing over $249 million.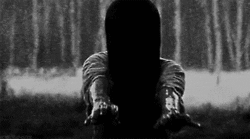 5. The videotape with the word "copy" on it is actually the original movie.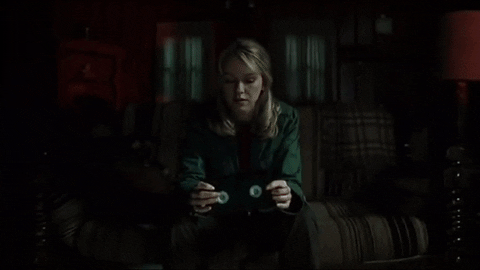 6. Samara's name is from the story, Appointment in Samarra.
The story is about a man who comes across Death in a marketplace so he tries to escape by going to Samarra.
7. Jennifer Love Hewitt was offered the role of Rachel Keller but she passed on it.
8. The role of Richard Morgan went straight to Brian Cox.

9. Daveigh Chase who played the creepy Samara still acts and was in Showtime's Big Love.
10. The movie led to more Japanese remakes including The Grudge, Pulse, and One Missed Call.