Review: 'This Is Where I Leave You' Gets Everything Wrong, But Manages to Be Cute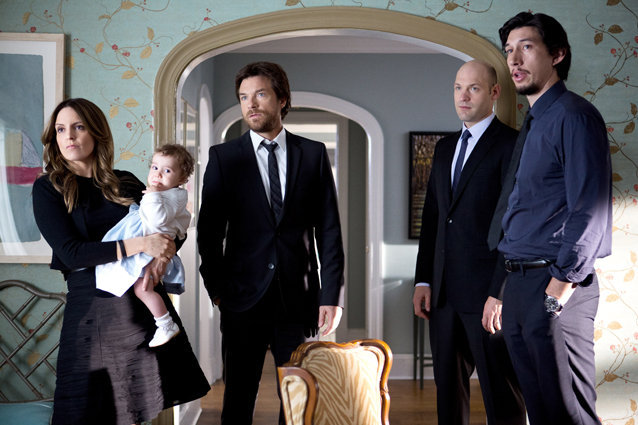 Warner Bros via Everett Collection
This Is Where I Leave You doesn't get a lot right about grief, marriage, love, relationships, parenthood, infidelity, masculinity, depression, alcoholism, human reproduction, homosexuality, Oedipal complexes, Judaism, sibling rivalry, marijuana use, brain injuries, ice skating, or how human beings speak to one another. But, you know, it's cute.
Though they're given little more to do than alternate weepy existential soliloquys with jokes about masturbation (there are a lot of jokes about masturbation in this movie, or at least a lot more jokes about masturbation than most movies targeted to my mother's demographic seem to have), the Altman siblings are hardly a chore to watch as they banter and bicker their way through a weeklong mourning ritual (and neatly packaged "side problems") following the death of their father.
As Judd (wife cheated on him) Jason Bateman is essentially fine. As lone sister Wendy (husband's a douche/old lover right across the street), Tina Fey is more than not inviting. As youngest brother Phillip (can't get his act together), Adam Driver is a cast standout. Corey Stoll, you might have heard, is also in this movie as oldest child Paul (can't conceive a child). But just barely, showing up every so often for the sole purpose of reminding everyone just how little these would-be siblings look like each other.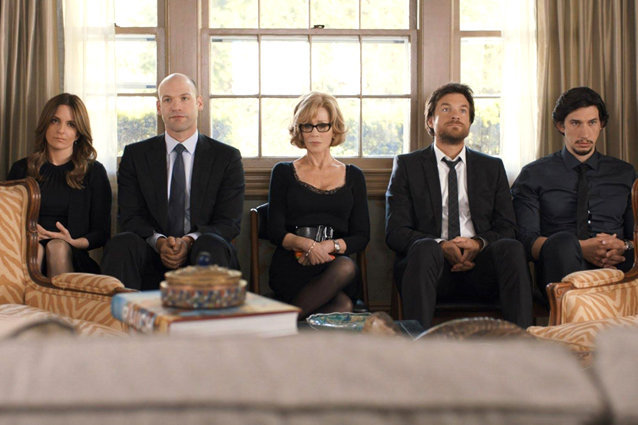 Warner Bros via Everett Collection
A few sweet moments are managed — more often than not involving the dynamic Driver and one of his disapproving elders — though never impressively, settling predominantly for Vanilla Sky-inspired maxims and scenes of contemplative driving. A few good jokes land — again, usually via Driver — though never uproariously. And with takeaway messages peaking at innocuous, there's really nothing to be gained from a viewing of Shawn Levy's dramedy adaptation.
But, somehow — thanks to the good graces of Fey's aptitude for sisterly sardonicism and Driver's animalistic likability — it manages a competent dose of cute. Sweet. Nice. This Is Where I Leave You has nothing — or close to it — to offer, but it's hardly a joyless ride.
3/5