Will the Female Thor Ever Find Her Way Into the Marvel Movie Universe?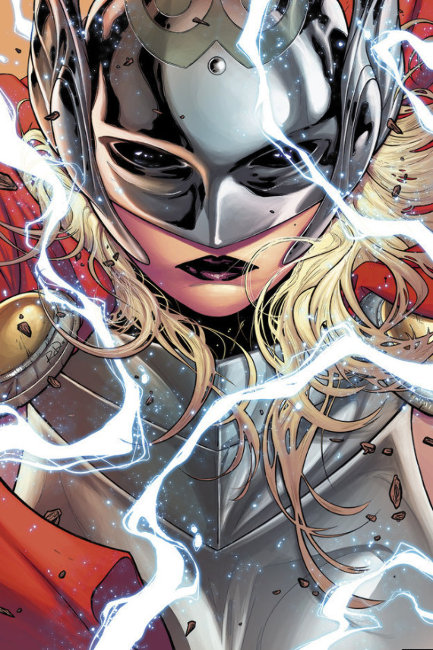 Marvel
After Bucky Barnes donned the Winter Soldier garb in the second Captain America movie, fans wondered whether or not he would ultimately fulfill his comic book destiny and inherit the Cap title from pal Steve Rogers. And we can't help but entertain a similar line of thought now that Marvel Comics has announced a new heir to Thor's hammer. The company utilized the platform of The View on Tuesday morning to announce the news that "the new Thor" would, in fact, be a yet unnamed female character. 
"Thor, the God of Thunder, he messed up. He is no longer worthy to hold that damn hammer of his," Whoopi Goldberg, the ABC program's cohost (and clearly a devoted aficionado of the series, if her diction suggests anything). "And for the first time in history that hammer is being held by a woman … The story behind her is she created herself. She was saved by Thor and she came down to Earth, followed him, and made herself look like Thor and so now she's taking over."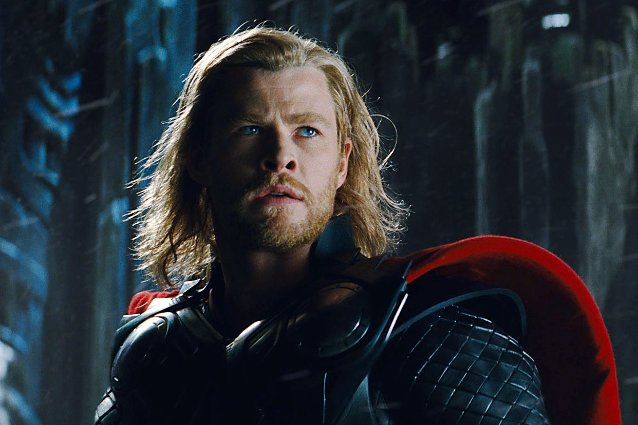 Paramount Pictures via Everett Collection
Fans of the film universe will invariably question whether the still-gestating character will make her way into any of the string of movies yet to be released. With so many films propped for the future — following August's Guardians of the Galaxy and next years Avengers: Age of Ultron, we'll see no shortage of standalone character films like Captain America, Doctor Strange, Iron Man, the Hulk, and, naturally, another Thor feature — and considering the long arm of renowned strong-female-characters-lover Joss Whedon in the Marvel scope, we'd be remiss to deny the possibility of Thor's double-X-chromosome-laden replacement taking form on the big screen.
And such a prospect would be long overdue. Although Black Widow took a central role in The Winter Soldier, we eagerly await her proper starring feature. The Avengers: Age of Ultron will introduce Elizabeth Olsen's Scarlet Witch and an unnamed character played by Kim Soo-hyun into the mix, but will still pack a cast of predominantly male heroes and villains; meanwhile, characters like Cobie Smulders' Maria Hill and Hayley Atwell's aging Peggy Carter take a veritable backseat. A female Thor (alongside Steve Rogers or Bucky Barnes) would be a much needed addition to the formula. Although we don't know much about her just yet, we can't wait to hear more.
Something tells us a certain San Diego-based festival that's coming up soon will offer a bit of insight.