Tom Cruise Hangs Out to Dry in 'Mission: Impossible – Ghost Protocol' IMAX Poster
In this new poster for Man on a Ledge, you can see…oh, wait, no…this is Mission: Impossible – Ghost Protocol. Man on a Ledge is a different movie about a man on a ledge. See for yourself here.
The new poster for MIGP asks one to consider the scale of IMAX. In all seriousness, this poster is magnanimous. Seriously—I have no appreciation for art. I'm like Kurtwood Smith in Dead Poets Society or any of the antagonists on Glee. But this…this I get.
The movie will probably be pretty good, too. Missions? Love 'em. Impossible? We'll see! Ghosts? Shakin' already. Protocol? Nothing cooler. IMAX? Now you're just showing off, movie.
By the way, that's Tom Cruise.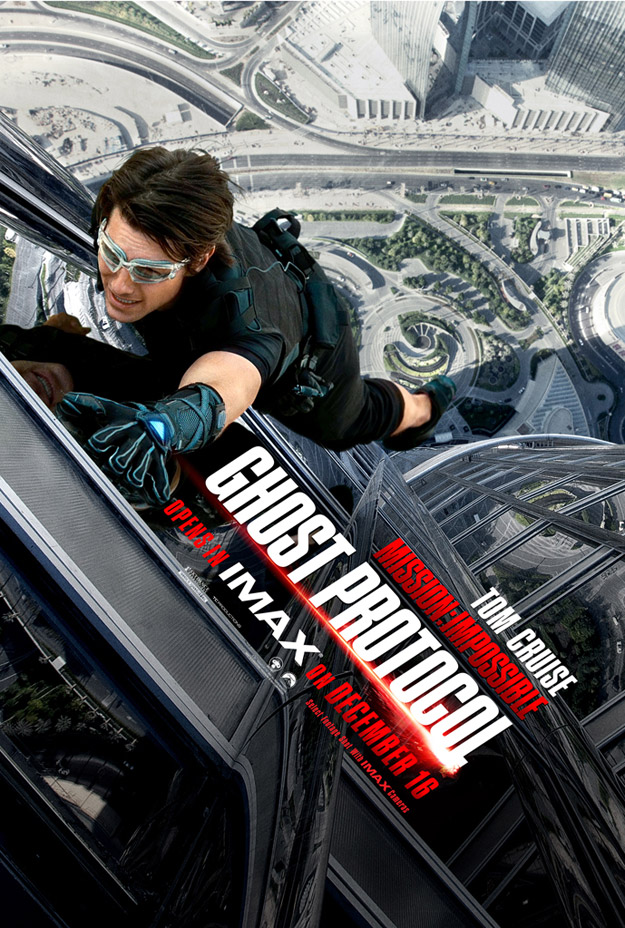 Source: Yahoo via Comingsoon