Tom Cruise Steals Kanye West's Style in 'Rock of Ages' Poster
If he wasn't front and center — and, of course,we didn't already know what he looks like as Stacee Jaxx — Tom Cruise might be borderline unrecognizable (or confused for some sort of Kid Rock/Kanye West hybrid, at least stylistically speaking) in the just-released poster for his upcoming musical Rock of Ages.
But, well, we do know it's him, and in the poster, even though Cruise's face is half-obscured by a tipped-down cowboy hat, the same can't be said for his abs, which are on full display, despite the (undoubtedly PETA-approved faux-) fur coat draped around him.
Almost as unrecognizable are costars like Alec Baldwin (also donning long hair) and Catherine Zeta-Jones (although it only requires a double-take to pick her out), whereas Russell Brand, Julianne Hough are hard to miss. See how quickly you can spot other big names like Paul Giamatti and Mary J. Blige in the poster, below, and catch the movie when it hits theaters June 15.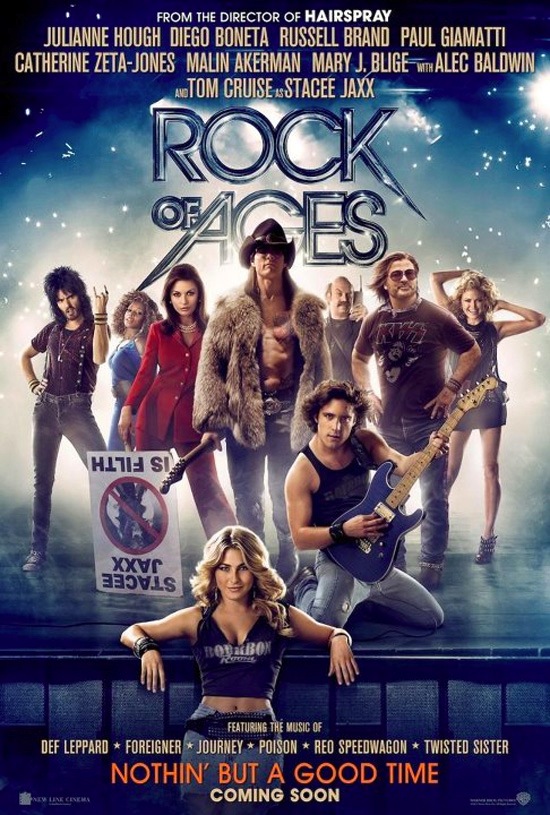 Bonus! The aforementioned Kanye rocking a similar, if a bit more oversized, fur: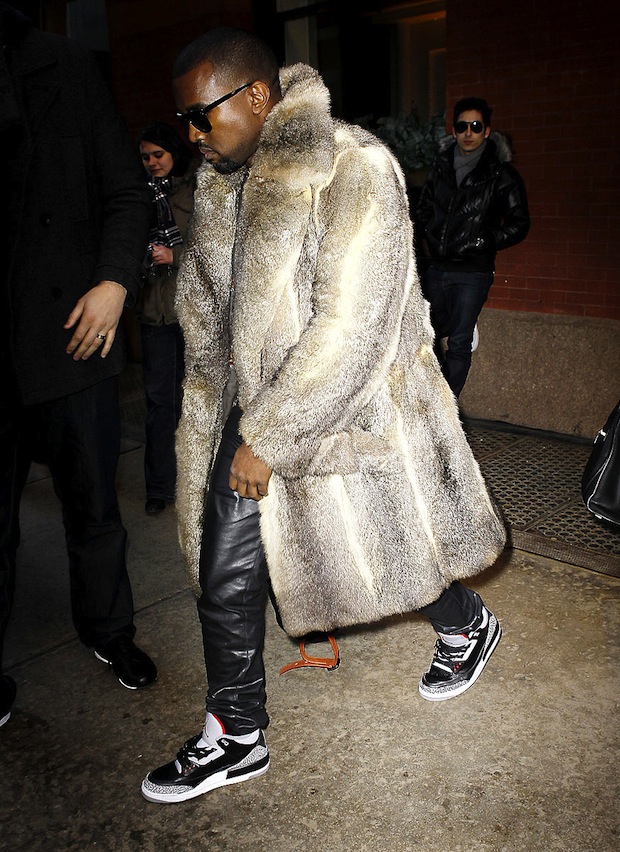 More:
'Rock of Ages' Trailer: Tom Cruise Sings Bon Jovi, Befriends a Baboon
First Look at Catherine Zeta-Jones in 'Rock of Ages'
Will Forte Will Bring Fun to 'Rock of Ages'
[People]