Autobiographical Films That Keep It Real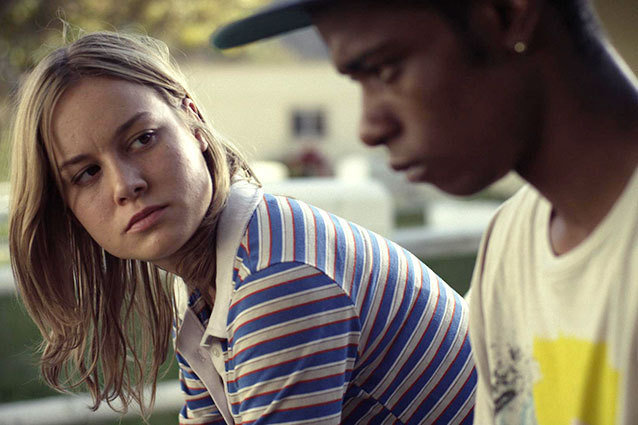 SXWS
Every day seems to bring news of another biopic film in the works. What can we say; audiences can't get enough of famous dead celebrities — and presidents, for that matter. While J.D Salinger might roll over his in grave over the latest Salinger documentary, the autobiographical film puts the power and story into the hands of the filmmaker with deeply personal results that blend fact with fiction imperceptibly. Here's a sampling of some memoir-cum-movie picks.
Short Term 12
Screenwriter and director Destin Cretton took his time spent working at a foster care facility and turned it into one of the most moving films of this year. His first-hand experience shapes the film and prevents it from veering into after-school special territory, while making the audience feel like they experienced it with him.
50/50
When faced with a grim diagnosis such as spinal cancer, it helps to have Seth Rogen as your best friend to help you cope through comedy. After being diagnosed at the age of 24, comedy writer Will Reiser wrote a screenplay with Rogen about what happened to their friendship after the diagnosis and all the awkward interactions that illness can bring.
Tarnation
Jonathan Caouette made indie film history when he made his autobiographical documentary for only $218.32. Then again, most of the film is made up of family movies and personal footage from age 11 and up. While it may not be familiar to a large audience, Caouette's story is equally troubling as it is fascinating — thanks to his manic mother and schizophrenic storytelling.
Almost Famous
This movie just further proved that none of us would ever be as cool as Cameron Crowe. At the ripe age of 16, he finagled a job reporting for Rolling Stone, toured with the Allman Brothers Band, lost his virginity to three groupies AND made a highly successful movie out of it. Also, rest assured; Penny Lane is real.
Tiny Furniture
Lena Dunham's commitment to rooting her HBO series Girls in reality is well documented; as anyone who's seen the Q-tip episode can attest. Before she mined her real life experiences of gay ex-boyfriends and British ex-pat artists as best friends, her first feature laid the groundwork for all the creative-nonfiction that was to follow. If it's hard to separate Dunham from her onscreen personas, than that means her job is done.
More:
Test Audiences Doing Their Best To Ruin 'August: Osage County'
How Roger Corman Helped Invent Modern Hollywood
Joseph Gordon-Levitt Answers Reddit's Questions
---
From Our Partners:


40 Most Revealing See-Through Red Carpet Looks (Vh1)


15 Stars Share Secrets of their Sex Lives (Celebuzz)