Christopher Nolan Travels Back in Time to Save Topher Grace's Career with 'Interstellar'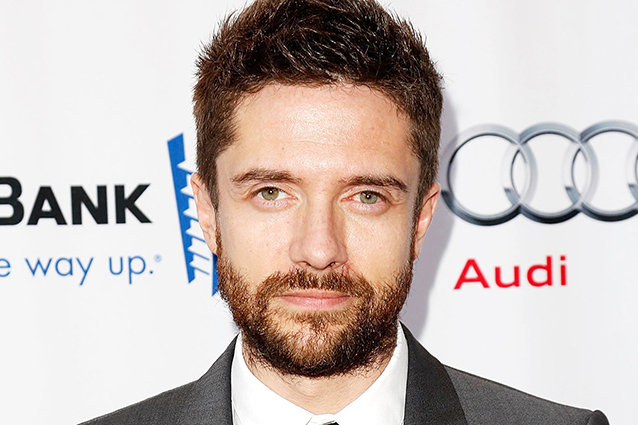 Imagine you happened upon a wormhole that could take you to any place and time in this and all parallel universes. Imagine you took that wormhole to suburban Wisconsin circa 1976. Sounds pretty unimaginative, doesn't it? Well, you'd be surprised at just how interesting a choice you'd be making — there aren't many who'd pinpoint Topher Grace, known best as good-natured wimp Eric Forman from the Fox sitcom That '70s Show, as a probable casting addition for Christopher Nolan's developing sci-fi epic Interstellar. But Nolan is a visionary. The sort of creative mind who can turn dreams into romantic heist missions, memory loss into neo-noir love revenge stories, and comic books into gripping psychological dramas. And his greatest feat of all: turning the world back onto Topher Grace. Because, lest we forget, that dude is awesome.
Yes, while some might cock our brows at the addition of Grace to Interstellar — Deadline reports that the actor is presently in talks for a role — we challenge you to remember a time prior to this modern era of Gracelessness. On That '70s Show, Grace exhibited comic charms far and beyond that of his costars. He has yet to find an explosive vehicle since: Take Me Home Tonight, In Good Company, and Win a Date with Chad Somethingorother didn't do much to help the young actor… and the fact that we couldn't even remember he was in Spider-Man 3 without help from IMDb probably doesn't say much (although, to be frank, he'd be best served distancing himself from that movie altogether).
But perhaps this new turn will be what Grace has been awaiting. Joseph Gordon-Levitt, another former child star from a goofy, low budget sitcom, took a career boost with one of Nolan's flicks, so why can't Grace? The newcomer joins Matthew McConaughey, Jessica Chastain, Anne Hathaway, John Lithgow, and every single other human being in this and all parallel universes on board the cast.
Follow Michael Arbeiter on Twitter @MichaelArbeiter | Follow hollywood.com on Twitter @hollywood_com
More:
John Lithgow Joins 'Interstellar'
'Twilight' Star Joins 'Interstellar'
Casey Affleck Joins 'Interstellar'
---
From Our Partners


Battle of the Bikini Bodies (Celebuzz)


Fangbanging: Complete Guide to All of 'True Blood's Sex Scenes (Vh1)