'Transformers 4' to Shoot Partially in China: Why This Is Becoming Increasingly Common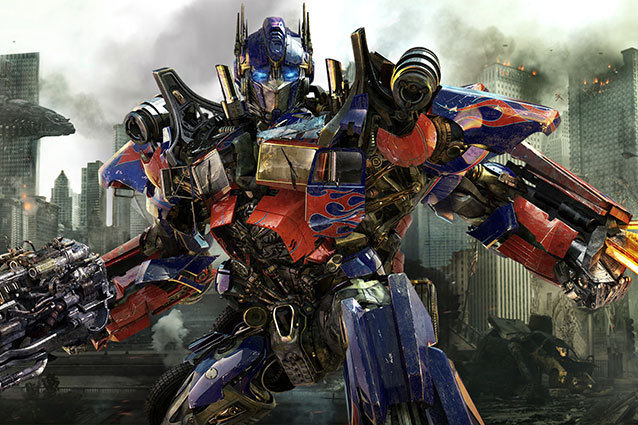 Money talks: and when your country's population is more than 1.35 billion people, it's sort of hard to ignore the noise those dollars make. So it's no surprise that Paramount Pictures announced Monday that it will co-produce Transformers 4 with China Movie Channel and Jiaflix Enterprises. Both companies are major players in the Chinese movie market, and will help out with the film's partial filming in the country that has made big moves to draw Hollywood productions East. 
According to the LA Times,  the agreement also calls for the Michael Bay-helmed production to cast Chinese actors and complete at least some of the post-production process in the country. Bay released a statement framing the deal as a way to "help reach more people" and "deepen their passion for this ongoing story and its characters." 
RELATED: 'Tranformers 4' Script Hits the Web
Hardly the first deal of its kind, Transformers 4 is simply following an increasing trend of moving at least part of major blockbuster productions East. The Bruce Willis/Joseph Gordon-Levitt time-travel blockbuster Looper and upcoming superhero sequel Iron Man 3 have both done similar deals with the country. The deal is a mutually beneficial one that will decrease production costs (hooray outsourcing!) while also feeding China's demand for movies. This will ultimately lead to a bigger bang for their buck, as American companies are allowed to take a greater percentage of the box office in such instances. International teamwork makes the movie dream work, as the saying sort of goes!
Obviously money drives the bus in a situation such as this, but what's more interesting may be that some China-made films get entirely different endings for Chinese audiences. See: Iron Man 3. Marvel Studios and Chinese company DMG recently announced that a unique version of Iron Man 3 would be released in China, including special bonus footage and an appearance by popular Chinese actress Fan Bingbing.
Transformers 4 is tentatively slated for a June 27, 2014 release in China. No word yet on if the Chinese version will be the same as the U.S.'s version, or if it will follow in Iron Man 3's footsteps. All that we can be certain of is that parts of China are going to be completely decimated once Bay is done with them. 
Follow Sydney on Twitter: @SydneyBucksbaum
[Photo Credit: Paramount Pictures]
---
From Our Partners:


40 Most Revealing See-Through Red Carpet Looks (Vh1)


33 Child Stars: Where Are They Now? (Celebuzz)