'Treme' & 'It's Kind Of A Funny Story' Blu-Ray's Announced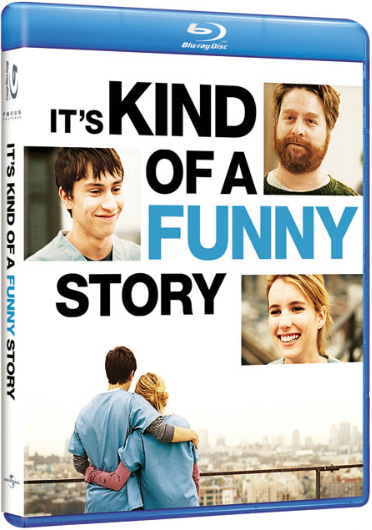 After the holiday season concludes, there will be a bevvy of home entertainment releases to keep retailers and consumers busy buying things. Today, two items were announced that are worth sharing with you. The first is the first season of HBO's Treme, which you can bring on on March 29th. from the creators of The Wire,
follows an amazing ensemble cast in post-Katrina New Orleans. Just read
that sentence again and tell me you're not interested. The show
features some of the best music ever heard on television, perfectly
capturing the jazz that reverberates through the city while the Blu-ray will feature audio commentaries and numerous making-of featurettes.
In other news, the fall dramedy It's Kind Of A Funny Story can be taken home on February 2nd. In the film, Keir Gilchrist is a depressed teen who checks himself into a mental institution following a botched suicide attempt in this heartwarming tale from Half Nelson writer-director's Ryan Fleck and Anna Boden. That's great and all but this film also has Zach Galiafinakis in his first semi-serious role (I'm not counting Into The Wild because he was on screen for all of like 2 minutes) and Emma Roberts doing her best Manic Pixie Dream Girl stuff.
The release comes complete with special features including a look inside It's Kind of A Funny Story and footage from the New York premiere of the film. Additionally, the disc will feature the "My Scenes" feature which allows you to access your favorite parts of the movie instantly as well as a pocket Blu app. Click here to read our review of the film and make sure you get your hands on it February 2nd!