Tyler Perry & 5 Actors Who Transitioned from Other Walks of Life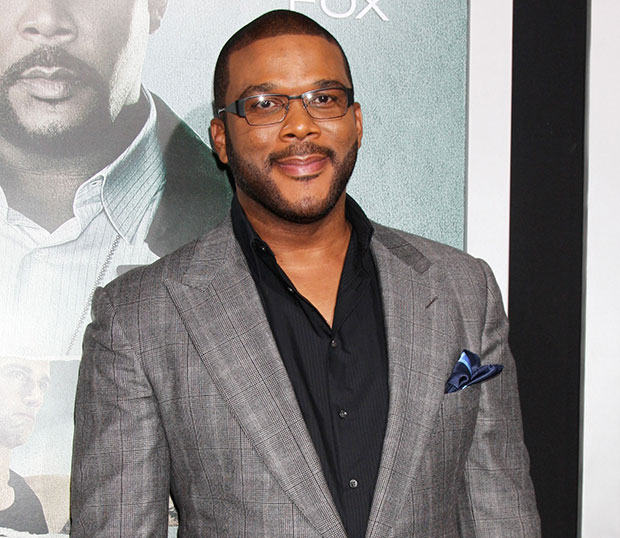 Film acting is a bizarre beast. On the one hand, it is a demanding profession that takes years to master. However, there is something to be said for intangible natural talent, the kind of talent that lies dormant within persons in entirely separate fields until they are given the opportunity to transition. Tyler Perry has always been an actor, so his, shall we say, "Cross"over this weekend doesn't seem an enormous stretch. But Perry is far better known as a director and he's never before shouldered a leading role, an action hero no less, of the magnitude of Alex Cross. This got us thinking about some of the other, even more unconventional places from which film stars have transitioned:
From Rapper to Actor: Mos Def
Music is an essential component to any film; the soundtrack and score often providing the pulse of the movie. With this inextricable link between the two mediums, it's not surprising that so many musicians have made the transition to acting. What is interesting to note is the variance of genres of music from which these actors hail. Yasiin Bey, better known to the world as Mos Def, is one of the most influential voices in hip-hop, and yet his film catalogue is not without its fair share of success as well. He's appeared in films like Monster's Ball, Be Kind Rewind, and crowd-pleasers like The Italian Job. He was also absolutely brilliant as Ford Prefect in the film adaptation of Douglas Adams' The Hitchhiker's Guide to the Galaxy.
From Folk Singer to Actor: Tom Waits
There are in fact so many musicians who have made the leap to film that it impossible to construct this list and only feature one. Though Tom Waits' style of music could not be more different from that of Mos Def, like the rapper, Waits is constantly experimenting and redefining his sound. That creative flexibility may lend itself to his innate screen presence. Though he just delivered an outstanding turn in Martin McDonagh's Seven Psychopaths, and has become a favorite performer of indie director Jim Jarmusch, the role that represents the crown jewel of his film career is Renfield in Francis Ford Coppola's Dracula. He perfectly inhabits the role with an unsettling mastery of measured madness.
From Convict to Actor: Danny Trejo
Danny Trejo has made name for himself throughout his career playing primarily bad dudes. This inclination toward characters that reside comfortably outside the boundaries of the law is actually not much of a mystery. For much of his life, Trejo dealt with a drug addiction and was in and out of prison, even earning the title of Pennsylvania state prison boxing champ while serving an eleven-year sentence. He started his film career accidentally, playing background heavies and henchmen before Robert Rodriguez's Desperado earned him national attention. Sometimes naturalism and life experience can overwhelmingly supersede occupational experience.
From Football Player to Actor: Fred "The Hammer" Williamson
Fred Williamson became an icon of blaxploitatoin in the 1970s, and one of its brightest stars. But before he was putting the hurt on bad guys in films like Boss, Black Caesar, and Bucktown, he earned his hard-hitting nickname playing in the NFL. The Hammer proved to have just as much charisma on the screen as he had aptitude on the gridiron. Hammer became such a mainstay of the subgenre that he was able to demand a strict set of rules for the characters he played. He was to win all of his fights, always get the girl, and he absolutely could not be killed. Quentin Tarantino was such a fan that he wrote him into the script for From Dusk Til Dawn.
From War Hero to Actor: Audie Murphy
On the flipside of the method movie star track is Audie Murphy. Murphy became a cinematic icon for playing war heroes; seemed to have an instinctive knack for it. Turns out, before becoming an actor, Murphy was in fact a highly decorated World War II veteran. The reports of his deeds during the various campaigns read like the greatest of Hollywood screenplays. He apparently leapt onto a burning tank, which could have exploded at any time, in order to use the tank-mounted machine gun to save his battalion from advancing Germans. It's not often you see movie stars who are legitimate action heroes before they are ever in front of a camera.
Follow Matt Patches on Twitter @misterpatches
[Photo Credit: Summit Entertainment]
More:
'Alex Cross': Tyler Perry Breaking Out of Tyler Perry