Tyler Perry Learns About Real Life in 'Good Deeds' Trailer
Good Deeds embraces a timeless story framework: two worlds clash, both must change. Tyler Perry plays Wesley Deeds, a born-wealthy man with a good heart but no real perception of the world beyond the reality that has been built for him for as long as he has been alive. He has a good job, thanks to his good education, is involved with a good woman (Gabrielle Union), and enjoys a good relationsip with his good mother (Phylicia Rashad).
So, there's that whole notion of things being not so great for most everybody else to which Deeds is pretty much oblivious. When he meets an impoverished woman named Lindsey (Thandie Newton) struggling to take care of her young child, Deeds gets a taste of what life is like outside his bubble. At first, he's horrified. But as it seems, Deeds becomes infatuated with the beauties, excitement and dangers of Lindsay and her world.
Good Deeds is written and directed by Perry himself, and comes out Feb. 24, 2012.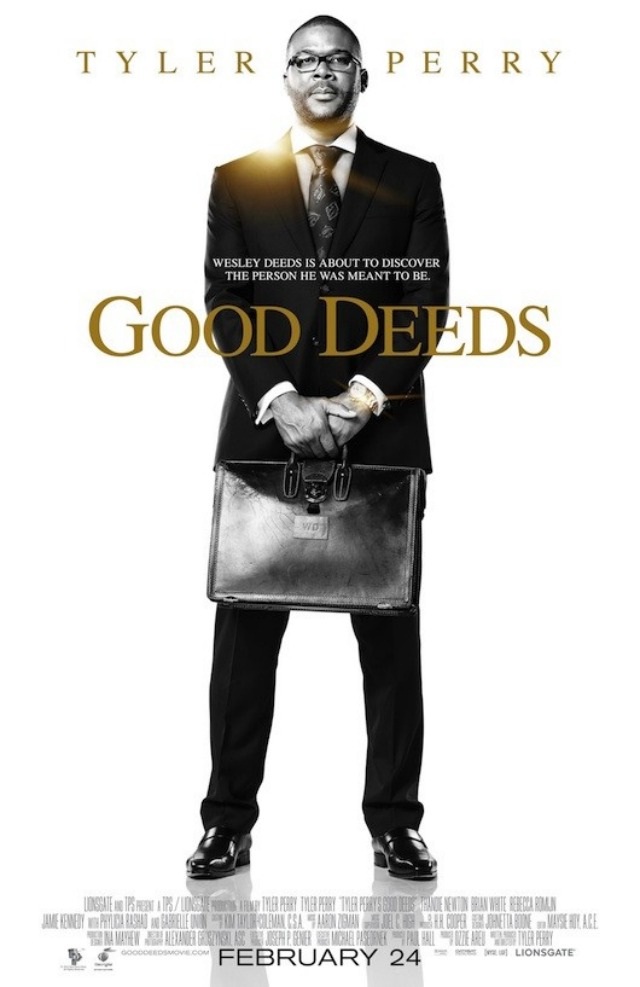 Source: Yahoo